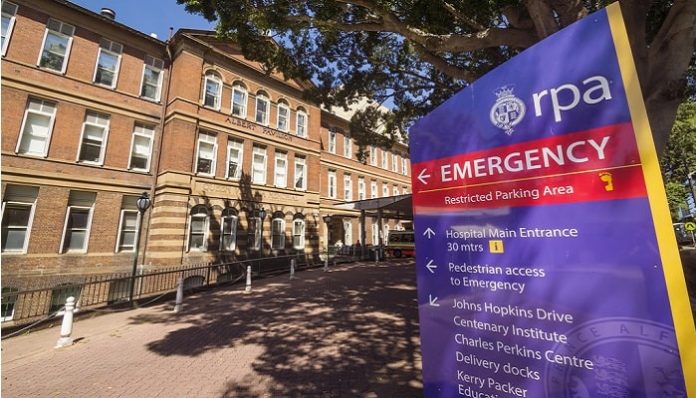 Selected by Sydney Local Health District (SLHD) for adoption across their public hospitals in central Sydney, the h-trak system from Prospitalia h-trak has significantly boosted revenues and improved strategic purchasing decisions at its hospitals, as well as streamlined the district's medical-surgical consumables supply chain.
As a fundamental part of SLHD'seTrak & Clinical Barcoding Program, h-trak was initially implemented in 22 theatres at Royal Prince Alfred Hospital's John Loewenthal Operating Theatres in April 2017, with the aim of tracking implants used on all patients. A planned roll-out to all other procedure and ward areas was completed in March 2018, ahead of schedule, and now all departments are seeing the benefits.
Using the latest handheld mobile scanning technology, the h-trak system decodes barcodes to accurately identify implants used in surgical procedures, so the hospital can accurately charge the cost of implants back from private healthcare insurers. Historically this process was undertaken manually, using paper records which were subject to error or omission, however today the true costs are recorded and billed.
In addition, the h-trak system integrates with the hospital's materials management and enterprise resource planning (ERP) system, triggering stock replenishment and purchasing based on the actual number of implants used – and the system's 'track and trace' functionality enhances patient safety as it captures lot numbers and expiry date to patient level, alerting clinicians when the product is out of date.
h-trak provides an accurate record of all components of a procedure and coststo the Royal Prince Alfred Hospital, and as this rich source of information is integrated with their internal systems, they have improved their financial management and made efficiencies through clinical process changes.
The system is now in all surgical and procedural areas across the Royal Prince Alfred Hospital including JL Operating Theatres; the Institute for Rheumatology and Orthopaedics; Radiology; Vascular Access Team; Cardiac Catheter Labs; Endoscopy, Bronchoscopy and Bone Marrow Unit. Currently the Prospitalia h-trak team is implementing in 12 operating theatres at SLHD's Concord Repatriation General Hospital, as well as its Radiology, Cardiac Catheter Lab and Ambulatory Care and Endoscopy Unit. Further ahead they will implement h-trak at Canterbury Hospital.
Reviewing the program, Michelle West, Executive Director Operations at Prospitalia h-trak commented;' From the start of the implementation process the management and clinical teams at SLHD were committed to working together and really understood the benefits they could achieve using the h-trak system. Using our proven five-stage implementation process, honed across over 40 implementations, the roll-out went to plan and within budget. To date over 34,000 procedures have been captured at the hospital, and even in the most recently implemented procedure areas, the benefits are being seen. They have a more effective billing process; rationalised their stock and importantly have seen reductions in clinical admin time allowing more time for patient care'.
Kirk Kikirekov, Managing Director, Prospitalia h-trak, noted:'This  speed of implementation, with the willingness of the SLHD management team, has been remarkable. h-trak now enables the SLHD to remain cost efficient in this difficult financial time – creating the environment for sustainable healthcare in the metropolitan area. Having just completed our User Acceptance Training at Concord Repatriation General Hospital, we look forward to supporting the rest of the SLHD Hospital group to realise the same benefits.'
As well as the SLHD, Prospitalia h-trak has implemented and rolled-out the h-trak system across four out of five of Sydney's metropolitan districts.