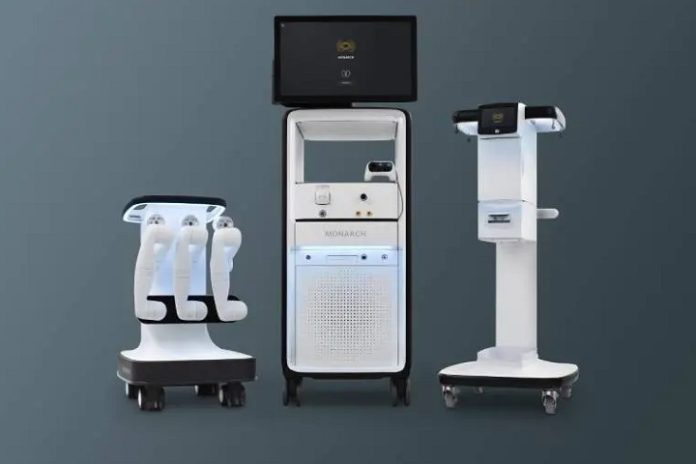 Ethicon, a Johnson & Johnson MedTech company, today announced the first robotic-assisted removal of kidney stones using the Monarch platform.

Auris Health, an Ethicon subsidiary, received FDA clearance for Monarch for endourological procedures in May 2022. The University of California, Irvine's UCI Health used the Monarch platform for urology to complete the first procedure.
According to a news release, it's the first successful robotically assisted, electromagnetic-guided percutaneous access and mini-percutaneous nephrolithotomy procedure. Ethicon said its study involves a collaboration with co-investigator Dr. Mihir Desai from the University of Southern California.
"This clinical study is the first in the world to research and demonstrate the potential for improved navigation, access, clearance and control in mini-PCNL procedures using the Monarch platform for urology," said Dr. Jaime Landman, chair of the UCI School of Medicine Department of Urology and director of the UCI Health Kidney Stone & Kidney Disease Services. "In addition to potentially helping urologists achieve stone-free patients in a single procedure, this approach could help reduce the need for retreatment after kidney stone removal and decrease risks and complication rates."
Ethicon's clinical group led the first case in its clinical study. It aims to collect performance data on robotic mini-PCNL procedures to optimize Monarch and inform training and education.
"The prevalence of kidney stones remains high, and many urologists seek a new treatment option that reduces overall retreatment and complication rates," Desai said. "In patients who require treatment through surgery, close to one in two will require retreatment within five years."