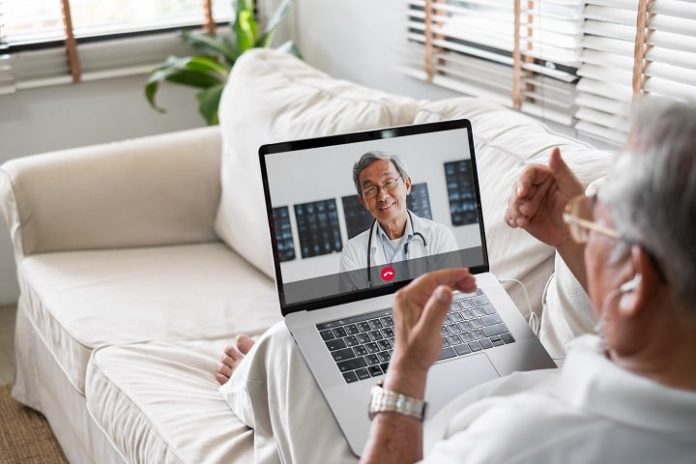 Johns Hopkins Medicine has developed a tool aimed at automatically identifying patients likely to need telehealth technical assistance.
According to an editorial in the Harvard Business Review by four members of the Johns Hopkins team, the tool is embedded in the health system's Epic electronic health record.
"The tool can be used by either a central IT support team or by frontline clinical and front desk staff, so they can proactively reach out to patients in need of assistance," wrote the Johns Hopkins team.
When telemedicine appointments skyrocketed during the COVID-19 pandemic, the Johns Hopkins team struggled to support patients who needed extra assistance.
Clinical and front desk staff usually called each patient before a telemedicine visit to help make the process more seamless, but they also said it was difficult to take on this extra work while still performing other job duties.
For that matter, some patients said they didn't need extra assistance and found the process disruptive and unnecessary.
In response, the Johns Hopkins team developed what they called an automated "video visit technical risk score" tool in their Epic EHR.
The score (which increases based on the risk a video visit will be unsuccessful) is based on patients' digital health interactions, such as the patient not having an active account in MyChart, not having completed the system's eCheck-in process in the previous seven days and not having had a video-visit appointment in the past three months.
"The score is automatically calculated based on stored EHR data and displayed as a column that can be added to a provider's or clinic staff member's schedule views," read the Harvard Business Review article.
A central IT support team or frontline clinical and front desk staff can use the tool to proactively reach out to patients in need of assistance.
Johns Hopkins is currently using the tool as part of a pilot project to improve patient support.
"Outside of this pilot program, most of our clinic sites have chosen to continue to rely on their clinical support and front desk staff to support telemedicine visits. From what we have learned anecdotally, using the risk score has improved the efficiency of these teams," wrote the team.
Even as telemedicine use has expanded, advocates have emphasized the importance of ensuring it does not widen the health gap.
In addition to broadband access, experts have pointed to digital health literacy as a social determinant of health, due to the increasing reliance on the Internet for services.
"There have been issues with who is able to use virtual health," said Brigham and Women's Hospital General internal medicine division chief Dr. David Bates during a WEDI Quest for Health Equity event in February.