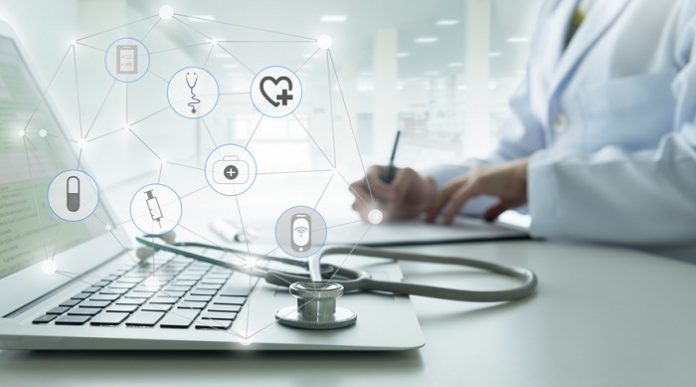 A new strategic alliance between Jump Technologies and X3 Consulting Group (X3) has the potential to capture missed hospital revenues from OR (operating rooms) and procedure suites, improve patient care, and make for happy nurses. Through a unique arrangement Jump Technologies, a leading hospital supply chain solutions provider, will work with X3, experts in perioperative and supply chain optimization, to offer hospitals a shared-risk model when implementing the JumpStock hospital supply chain solution and its related modules.
"Nursing and supply chain staff are essential to the success of any hospital. Through our alliance with X3, we address key pain points for hospitals and health systems across the country," said John Freund, CEO of Jump Technologies. "By automating the tracking of everything from general med-surg supplies to implants, and delivering reports that bring visibility to supply utilization by all physicians and all areas of a hospital, we make it possible for nurses to reduce clinical admin time by up to 50 percent, spend more time with patients, while improving charge capture, and increasing revenue for the organization."
Through this arrangement, consultants from X3 will work with Jump Technologies to assess the needs of individual hospitals and healthcare systems to optimize the implementation of JumpStock modules in their facilities. JumpStock integrates with any ERP, EMR or scheduling system and includes the following modules:
JumpStock– Easy to use inventory management system that tracks supplies from the loading dock to the patient.
JumpStock Procedural Module – Simplified tracking and analysis of all physician preference items used in surgical procedures.
Simplify OR – Automates documentation of anything related to implants in the OR.
"This arrangement is a win-win for hospitals. With X3's experience and seamless process, coupled with the inventory management solutions from Jump Technologies, hospitals will be able to identify and implement a gamechanger without disrupting staff workflows or the patient experience" said Todd Fuhr, managing partner and founder, X3 Consulting Group. "We supplement hospital staff, design and implement a tailored approach, and ensure the long-term sustainability of the solution. Our model is to assess, design, implement and sustain, which is how we maximize cost reductions and savings efforts."
According to Fuhr, the length of the engagement will vary based on the assessment by X3, which will assume the cost of the JumpStock solution for the duration of their engagement with the hospital, which will minimize the financial risk of implementing new technology solutions.
Happy nurses, better outcomes
According to the two companies, the strategic assessment and implementation of JumpStock will help healthcare systems improve nurse satisfaction and increase revenue by:
Minimizing lost charge capture due to inconsistent tracking of supplies used in procedure suites and ORs. Accurately and consistently tracking supply utilization by physician and procedure.
Automating documentation of implantable devices.
Improving workflows and redirecting labor costs.
Increasing clinician satisfaction.
improving monitoring of case-cost controls and maximizing reimbursement opportunities.

And when nurses are happy and working more efficiently, care delivery is enhanced. More specifically, the alliance will:
Increase interactions between patients and clinicians.
Reduce the risk of infections and readmissions because nurses are spending more time on follow-up with patients.
Increase billing accuracy and clarity for patients.
Create potential cost savings for patients by reducing the risk of complications and enabling a smooth recovery.
Improve the overall patient experience and satisfaction.
About Jump Technologies
Jump Technologies creates modern solutions for supply chain and inventory management that help hospitals and health systems track supplies from the loading dock to the patient. The company's JumpStock solution reduces stock-outs, over-ordering, and waste while increasing inventory turns, improving billing accuracy, and facilitating data-driven decision making across a facility or system. To learn more, visit www.jumptech.com
About X3 Consulting Group
Based in Grand Rapids, MI, X3 Consulting Group was founded in 2018 by the former founding partner of Auditrax and co-founder of Finix who collectively bring more than 25 years of experience in supply chain and perioperative consulting. The company currently works with hospitals across the country to optimize processes and systems across their facilities by streamlining products to the point of use in a safe and economical way. X3 helps hospitals maximize their investment in current legacy systems to avoid wasting millions of dollars in unnecessary technology costs. To learn more, visit www.x3cg.com