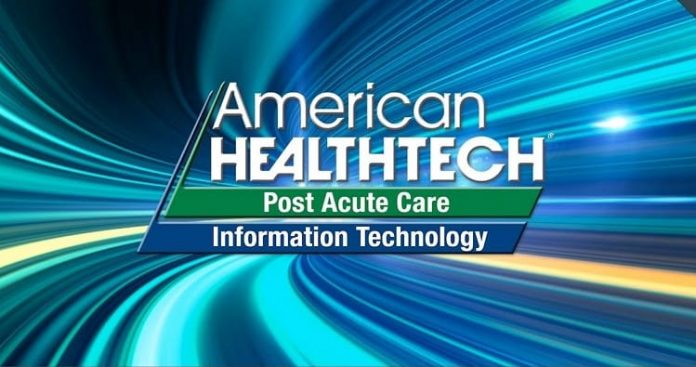 American HealthTech (AHT), a wholly owned subsidiary of CPSI announced that AHT has been selected to provide comprehensive electronic health records (EHR) software solutions for High Plains Retirement Village.
Owned and operated by Kearny County, High Plains Retirement Village and Kearny County Hospital provide healthcare services spanning the full care continuum – including inpatient, clinic and emergency department, along with home health, long-term care and assisted living services.
With the selection of AHT, Kearny County, located about 230 miles west of Wichita, will now partner with the CPSI-family of healthcare IT companies to deliver integrated EHR solutions and services across the acute, ambulatory and post-acute care settings to the community of Lakin and the surrounding area. Kearny County uses the Evident EHR solution, Thrive, in the hospital setting, and utilizes TruBridge consulting services across the organization, completing the full care spectrum within the CPSI family of companies. AHT will deliver clinical management, point of care and resident accounting solutions to High Plains Retirement Village.
The Kansas nursing facility looks to improve integration and increase both productivity and agility, allowing their providers to deliver the best quality care to the residents and communities they serve.
Susan Stingley, chief nursing officer of Kearny County Hospital, said that their positive experience with Evident was one of the reasons they initially considered American HealthTech for their nursing facility, but as they completed a thorough EHR review, it was the solution and its capabilities that stood out.
"The solution we were using met our basic needs, but we needed an EHR that would provide greater efficiencies and more robust reporting capabilities," said Stingley. "An added benefit of transitioning to AHT was the integration with the Evident EHR, Thrive, which will help ensure a much smoother transition.
"The AHT solution proved to be intuitive and easy to use, with processes like signing off on physician orders being very easy to complete. We find that the less time our providers spend in front of the computer, the more time they can spend with our residents, which leads to providing better care and an improved overall experience."
Boyd Douglas, president and chief executive officer of CPSI, said, "We are pleased to bring our integrated solutions across the acute, ambulatory and post-acute care settings to the community of Kearny County. Helping to create healthier, financially stronger and more vital communities – like Kearny County – is what CPSI and our family of companies work hard to do every day."
About CPSI
CPSI is a leading provider of healthcare solutions and services for community hospitals plus other healthcare systems and post-acute care facilities. Founded in 1979, CPSI is the parent of four companies – Evident, LLC, TruBridge, LLC, Healthland Inc. and American HealthTech, Inc. Our combined companies are focused on helping improve the health of the communities we serve, connecting communities for a better patient care experience, and improving the financial operations of our customers. Evident provides comprehensive EHR solutions and services for community hospitals. TruBridge focuses on providing business, consulting and managed IT services along with its RCM product, Rycan, providing revenue cycle management workflow and automation software to hospitals, other healthcare systems, and skilled nursing organizations. Healthland provides integrated technology solutions and services to small rural and critical access hospitals. American HealthTech is one of the nation's largest providers of financial and clinical technology solutions and services for post-acute care facilities.
For more information, visit www.cpsi.com, www.evident.com, www.trubridge.com, www.healthland.com, or www.healthtech.net.