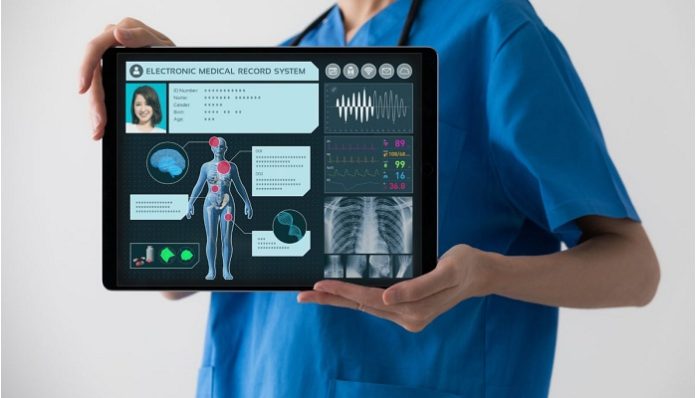 Longenesis, co-founded by Insilico Medicine and other biotech top-tier players, partners with medical device company Medtronic and diabetic patient organizations to pilot a digital patient-centric approach for patient engagement into research and advocacy initiatives. The core of the pilot project is to ensure the highest privacy standards and easy-to-use consent management that would earn patients' trust and raise engagement for future projects. The digital approach to patient engagement has been the top priority for everyone involved. It reduces the time and costs of the research and advocacy initiative while making it more accessible and results more representative.
The lack of an individual approach for patient engagement has left them with a vague understanding of their role in these processes, and therefore slowing down many initiatives aiming to improve their quality of life through advocacy and research. To tackle the issue a new digital solution is introduced under the study that will ensure a smoother engagement process via dynamic patient identification, digital onboarding, and follow-up communication using Longenesis flagship products – Longenesis Engagement and Longenesis Curator.
"Advocacy is an integral part of the patient organisation's work, however, up until now it has also been a huge struggle. To ensure that patient needs and wishes are taken seriously, and their best interests are put first, we need to engage them in an ongoing dialogue. Many factors hinder this process, a few of which are their varying capabilities as well as distrust that comes with any chronic condition. For this reason, we are excited to partner up with Longenesis. We believe that their patient engagement and data curation solutions will give us the necessary access not only to diabetic patients but also to research partners that might benefit their needs. We hope that the ongoing project is just the start," says Indra Stelmane, Endocrinologist, PhD and president of Latvian Diabetes Federation.
The new collaboration with Medtronic and patient advocacy bodies in Latvia is aimed to provide patient advocates, investigators, and industrial stakeholders with a better understanding of what is happening outside of the clinical disease setting. Through the engagement solutions, patient organizations and investigators take part in data insight generation, necessary for efficient advocacy efforts.
"Flexible digital consent allows study participants to control their involvement in the study by calmly going through the informed consent document, and to sign or revoke it at any time. This opportunity increases people's trust in researchers and science as such. Digital tools that allow researchers to invite a cohort of people who meet the criteria for inclusion in a study is a new and advanced method of engaging research participants" says Lilian Tzivian, PhD, a leading epidemiologist at the University of Latvia.
A complimentary digital solution – Curator platform, developed by Longenesis, enables patient advocates to communicate their generated data insights to other stakeholders for collaborative research attraction, and further engagement in treatment efficacy, drug post-market validation and other studies without compromising patient privacy.
Medtronic Baltic office representative reveals that "Preparation and execution of type 1 diabetes research and advocacy project is Medtronic's first cooperation with Longenesis. We highly value the professional attitude, friendly communication, and efficient and quick work of the team to prepare and execute the research project. The digital approach and tools used by Longenesis for this project have greatly impacted the speed of patient enrolment, are easy to use by participants and researchers and comply with the highest standards of safety, data protection and are participant-centric."
Emil Syundyukov, CTO of Longenesis tells: "With a multi-stakeholder approach, Longenesis aims to scale this concept within the EU framework and present the results achieved by our solutions to academic and industrial partners worldwide. Longenesis aims to bring opportunities to the industry for robust and patient-centred research and apply it universally among multiple disease groups, regions, and institutions".
About Longenesis
Longenesis, co-founded by Insilico Medicine and other top-tier biotech players, is a medical technology start-up company providing a technological bridge between healthcare institutions and the Biotech industry to unlock the hidden value of biomedical data and accelerate the novel drug and treatment discovery. Our team has experience working with biomedical organizations and unlocking the potential for accelerating the R&D process around the globe, including National level projects in the Middle East, U.S., EU, and APAC regions.
About Insilico Medicine
Insilico Medicine develops software that leverages generative models, reinforcement learning (RL), and other modern machine learning techniques to generate new molecular structures with specific properties. Insilico Medicine also develops software for the generation of synthetic biological data, target identification, and the prediction of clinical trial outcomes. The company integrates two business models: providing AI-powered drug discovery services and software through its Pharma.AI platform and developing its pipeline of preclinical programs. The preclinical program is the result of pursuing novel drug targets and novel molecules discovered through its platforms. Since its inception in 2014, Insilico Medicine has raised over $52 million and received multiple industry awards. Insilico Medicine has also published over 100 peer-reviewed papers and has applied for over 25 patents. Website