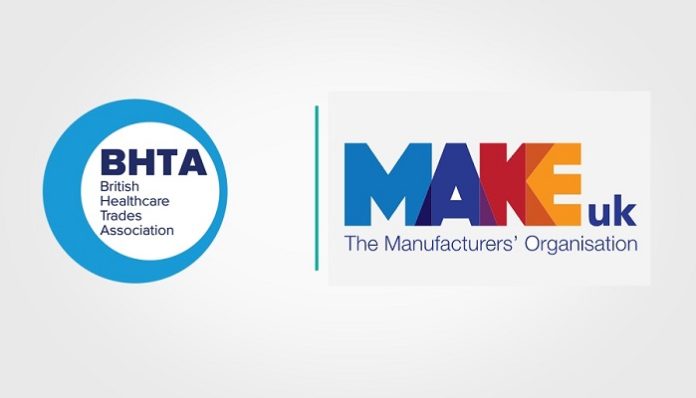 The UK and the British Healthcare Trades Association (BHTA) have recently unveiled a new alliance with the goal of fostering cooperation and growth within UK healthcare manufacturing.
This partnership unites two influential organizations, both deeply committed to advancing their respective sectors and championing innovation, quality, and excellence in the fields of manufacturing and healthcare in the United Kingdom.
The primary objective of this collaboration between Make UK and BHTA is to facilitate connections among healthcare product manufacturers, paving the way for the creation of fresh opportunities and collaborative innovation.
Furthermore, both entities acknowledge the critical importance of sustainability in their sectors. They plan to harness their combined resources and expertise to explore avenues for promoting environmentally friendly practices and products throughout the manufacturing and healthcare supply chains.
Through the exchange of expertise and insights, Make UK and BHTA will jointly support training and development initiatives in the industry. This effort is geared towards shaping a skilled workforce capable of meeting the evolving demands of modern manufacturing and healthcare.
David Stockdale, the CEO of BHTA, expressed the significance of this partnership, noting that it represents a substantial stride forward for the healthcare and assistive technology sector. He emphasized that the collaboration with Make UK will provide invaluable knowledge and resources to bolster the industry, ultimately enhancing healthcare outcomes and contributing to the growth of the UK economy.
Chris Corkan, interim region director at Make UK, also expressed enthusiasm about the partnership, highlighting the importance of ensuring the continued prosperity of UK manufacturing. He emphasized the sector's role in employing thousands of individuals to produce and supply essential equipment to exacting standards. Together with BHTA, Make UK aims to amplify the sector's influence at the national level, strengthen supply chains for health and social care, develop the future workforce, and cultivate a robust industrial vision for the country.