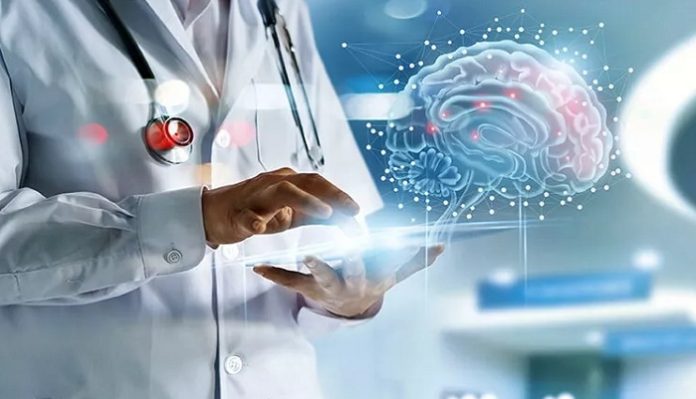 Mayo Clinic signed a multi-year collaboration agreement with Visage Imaging, the US subsidiary of Australian company Pro Medicus Limited, to research and develop artificial intelligence in healthcare, according to a recent announcement.
The partnership will enable both parties to commercialize and make developments in artificial intelligence. Specifically, Mayo Clinic will leverage the Visage AI Accelerator, "an end-to-end AI solution that bridges research and diagnostic imaging on the same, unified platform," Visage Imaging's website states.
"Our AI Accelerator program was designed to closely align Visage's engineering and product development capability with clinical research partners such as Mayo Clinic who have a depth of clinical knowledge and extensive research expertise," said Malte Westerhoff, PhD, Visage Imaging Global CTO, in the announcement.
"It provides a unique set of tools for data de-identification, collection, curation, analysis and 'path-to-production' in research projects bringing the efficiency and speed of Visage technology to research, resulting in a unified link between the two domains."
The collaboration agreement extends a previous six-year contract between Mayo Clinic and Visage Imaging established in 2016 that enabled the implementation of Visage 7 technology across Mayo Clinic's radiology departments.
"We see AI playing a significant role in healthcare particularly in our field of imaging IT," continued Westerhoff in the announcement.
"We have optimized our Visage 7 platform for AI enabling both our own, as well as third-party algorithms to be seamlessly integrated into the clinician's desktop. We see this research collaboration agreement with Mayo Clinic as another significant piece of our AI strategy, one that has the potential to develop innovative AI solutions that meet well defined clinical goals and ultimately lead to better patient outcomes."
In other artificial intelligence news, the University of Pittsburgh Schools of the Health Sciences (UPMC) recently launched a new company, Realyze Intelligence. The company will use both artificial intelligence and natural language processing to determine optimal treatments for patients with chronic diseases.
In addition, Ohio State University recently announced that it will be the first academic medical center in the US to use an FDA-approved tool for colonoscopy procedures, driven by artificial intelligence. The tool can detect polyps and lesions better than the human eye, aiding gastroenterologists in detecting colorectal cancer.
Google recently announced a new artificial intelligence-driven dermatology tool that allows people to use their phone's camera to identify various dermatologic conditions.
These partnerships and innovations signify the growing popularity and trust in artificial intelligence and its applications in healthcare. But developments have a long way to go. Recent research suggests that developers will have to eliminate bias in artificial intelligence tools. Because the bulk of available patient data is from White males, algorithms may be inequitable and neglect to represent minorities. Feeding the programs well-rounded datasets is a way to combat this issue, but most public datasets do not currently reflect diverse populations.
Although these hurdles are not to be overlooked, artificial intelligence has proven to be a helpful assistant to providers in many cases. With the ability to analyze large amounts of data, predict the likelihood of illnesses, and even boost patient satisfaction, artificial intelligence is likely to become an asset in the future of healthcare.