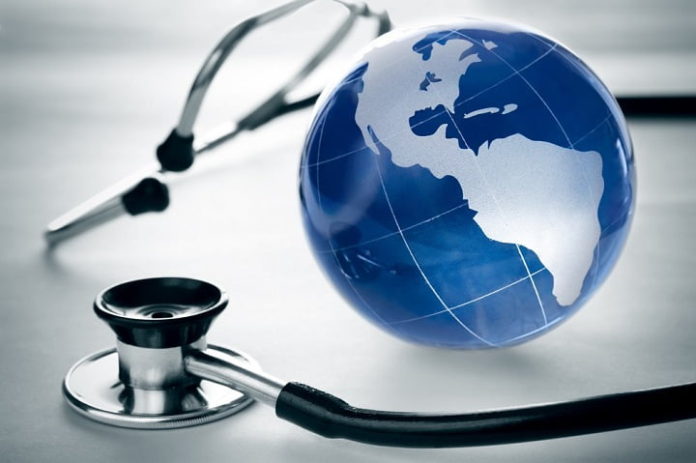 MedCrypt, Inc., the proactive cybersecurity solution provider for medical device manufacturers, announced its work with six diabetes care technology providers, including the leading manufacturers of insulin pumps and continuous glucose monitors, to enable the next generation of diabetes technology to get to market faster with security built in by design.
Approximately 37.3 million Americans live with diabetes and of that, it's estimated that 350,000 use insulin pumps on a daily basis. The Food and Drug Administration (FDA) has tracked the potential cybersecurity risks associated with the use of insulin pumps and glucose monitors, noting that unauthorized users could gain access to these devices while the users are pairing with other system components such as smartphones. Due to the high-benefit nature of these devices, they need to be reliable and trustworthy. Many diabetes devices are connected, increasingly interoperate, and deliver life-saving dosing, meaning it is crucial that they only work with authorized and authenticated parts.
"Diabetes is a constant disruption in the lives of millions of people, and digital tech brings peace and convenience so that people living with diabetes can control their own health," said Mike Kijewski, CEO of MedCrypt. "But digital innovation requires security innovation, too. The devices themselves need to 'trust' each other through the binding of a unique cryptographic certificate to a device. This area of digital technology couldn't be more closely in line with why MedCrypt exists. We are solving the unique security challenges in digital healthcare – at scale – so that our customers can confidently build the clinical innovations of the future."
"The need for proactive cybersecurity within diabetes devices is growing; with the benefits of connected devices comes the potential to expose multiple connected devices to cyber threats," said Naomi Schwartz, Senior Director of Quality and Safety at MedCrypt. Her background includes working at the FDA to evaluate software and cybersecurity for the world's first regulated Automated Insulin Delivery (AID) System and developing Class II regulatory pathways for the three major components of AID systems, a game-changer for supporting patients with insulin-dependent diabetes. "Data indicates that physicians and pharmacists in hospitals are thinking about security and that they need clearer information about privacy, security & data sharing before prescribing diabetes tech to their patients. But with this in mind, healthcare providers can't be specialists in the technology itself and the potential privacy issues. They need a specialist to provide security and privacy assurances; MedCrypt is empowering companies to move faster, designing better, more secure, connected devices, allowing practitioners to prescribe devices without concern about the security of connectivity."
"People living with diabetes are the best experts in their chronic condition. They live with these devices every day; we couldn't possibly know more about the impact of their devices than they do," said Shannon Lantzy, MedCrypt's vice president of consulting. "We understand how important interoperability is. MedCrypt partners with manufacturers to build technology that provides trust, transparency, interoperability, and choices."
MedCrypt currently provides enhanced security products and services for seven of the top 10 medical device manufacturers and startups and mid-sized companies, including the leading manufacturers of surgical robotics technologies and virtual reality applications for minimally invasive surgery.
In early November 2022, MedCrypt announced a $25M Series B funding round, followed by additional investment from Dexcom Ventures in January 2023. The company will use these funds to scale its cryptography, behavior monitoring, and vulnerability management products across various medical devices, such as glucose monitors and other diabetes devices. For more information about MedCrypt and its suite of security solutions, please visit medcrypt.com.