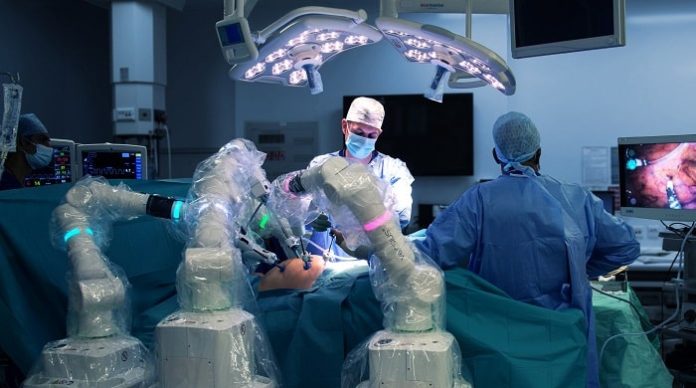 Asensus Surgical, Inc., a medical device company that is digitizing the interface between the surgeon and the patient, today announced a multi-year collaboration with Google Cloud to integrate Google Cloud's secure cloud data architecture and machine learning (ML) technologies to further expand the capabilities of the Asensus Surgical's Performance-Guided Surgery™ (PGS) framework enabled through the Intelligent Surgical Unit ™ (ISU™).

Performance-Guided Surgery can help surgeons perform procedures more accurately and efficiently, and ultimately help surgeons avoid complications and improve patient outcomes.
"We are thrilled to be collaborating with Google Cloud to realize and scale our Performance Guidance Surgery capabilities, by leveraging the data collected by our state-of-the-art ISU technology in conjunction with Google Cloud's leading machine learning technologies and cloud architecture," said Anthony Fernando, Asensus Surgical President and CEO. "For several years, we have been pioneering digital surgical capabilities to provide surgeons with novel, real-time intraoperative digital tools and clinical intelligence. This collaboration to better capture clinical performance data and apply augmented intelligence capabilities to provide clinical insight, will ultimately drive consistently superior outcomes for patients."
The ISU is a real-time intraoperative surgical image analytics platform that leverages augmented intelligence to help reduce surgical variability and provides tools to reduce a surgeon's cognitive fatigue while collecting clinical data related to the surgical procedure. Asensus will enable customer access portals and performance dashboards for surgeons and hospitals, and Google Cloud's secure cloud data architecture will capture this data. Asensus will use Google Cloud's machine learning technologies to analyze the data and discern clinical intelligence that can be utilized by surgeons and hospitals in addition to continuously improving the software in the ISU to provide better intra-operative clinical insight.
"Asensus' expertise in real-time intraoperative tools combined with our expertise in secure data-capture and machine learning will give surgeons advanced insights to help them in their important work," said Aashima Gupta, Global Director of Healthcare for Google Cloud. "We are bringing our shared commitment to developing powerful tools for surgeons and healthcare providers around the world, ultimately enabling them to offer more effective, digitally-enabled care to patients worldwide."