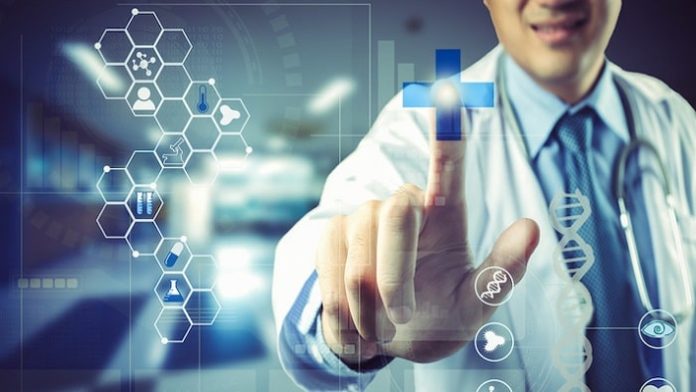 Medley Med, a subsidiary of Athena Global Technologies, has entered the US and other global markets with a range of digital health solutions for patient care. Located in the niche segment, the company is also expanding its business in India and has a strong plan to launch telemedicine services by the end of 2021 through its MedleyMed brand franchise network.
MedleyMed offers a variety of solutions that can be customized to specific content and workflows, as well as plug-and-play solutions that integrate with existing software to provide superior customer and patient engagement.
B2B, B2C solutions, and telemedicine platforms allow both consumers and pharmacies to buy medicines / medicines at the lowest prices.
SaaS-based telemedicine platform for hospitals
SaaS-based ERP and POS platform for healthcare stores
Business model that can be easily expanded to the international market
Since the outbreak of Coronavirus Disease (COVID-19), the demand for digital healthcare products and solutions has increased significantly worldwide. There are three main entry points. Direct consumers (retail health and wellness), direct patients (care management), direct employees (combination of the other two). All three are growing rapidly during COVID-19, and it is in these markets that Medley Med has found an opportunity. To take advantage of this potential business opportunity, MedleyMed's parent company, Athena Global Technologies, has made a strategic decision to strengthen its subsidiary MedleyMed's operations by leaving a mark in the United States and other countries. bottom.
M. Satish (Satyendra), Managing Director of Athena Global Technologies and Medley Med, announced plans to expand MedleyMed's business. We see digital solutions as an important modality for future care needs. With the existing set of business offerings for B2B and B2C healthcare platforms, we have found great potential in the global market and decided to expand our operations. "
"The benefits of MedleyMed include the flexibility of business models deployed as SaaS, PaaS, licenses, white labels, or OEMs, and the ability to customize existing platforms to meet the needs of the US market and customers. "I will," he added.
Benefits to pharmacies: Provided in the form of benefits such as real-time drug access to inventory and pricing, analytics-based intelligent ordering, a single interface for ordering and tracking products, visibility into patient habits, family profiles and more. increase.
Benefits for consumers and hospitals: MedleyMed's telemedicine and electronic prescription platform for hospitals and consumers to create and sell new products and services. The platform makes the entire doctor's consultation process simple and convenient with the click of a button, but it also helps hospitals set up custom-designed virtual clinics.