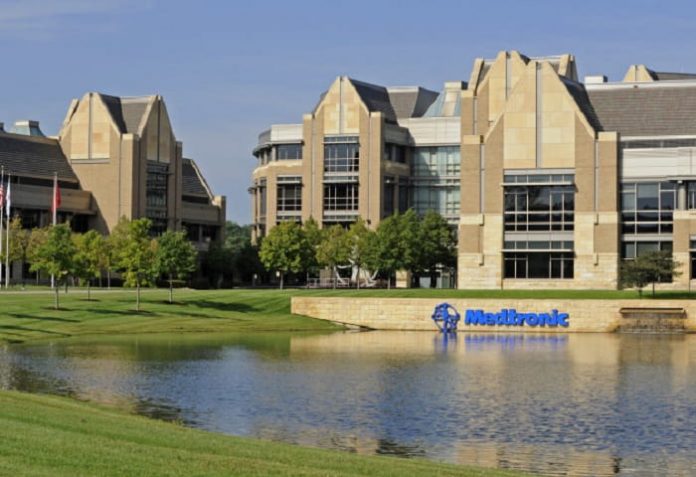 Medtronic announced the first patient enrollment in the EXPAND TAVR II Pivotal Trial, the first randomized clinical trial evaluating the self-expanding, supra-annular Evolut™ TAVR platform in patients with moderate, symptomatic aortic stenosis (AS), a population outside of current guidelines and indications for transcatheter aortic valve replacement (TAVR). The first patient in the EXPAND TAVR II pivotal trial was enrolled by the team led by Shigeru Saito, M.D. and Tomoki Ochiai, M.D. at Shonan Kamakura General Hospital in Kamakura, Japan.
The EXPAND TAVR II Pivotal Trial is a muti-center, international, prospective trial to be conducted in the U.S., Canada, Japan, EMEA regions, Australia, and New Zealand. Investigational Device Exemption (IDE) approval was received in October 2021 from the U.S. Food and Drug Administration (FDA) and Clinical Trial Approval was received from the Japan Pharmaceutical and Medical Device Agency (PMDA) in February 2022. This global trial will evaluate the safety and effectiveness of the Medtronic Evolut PRO+ TAVR System and guideline-directed management and therapy (GDMT) compared to GDMT alone in the moderate, symptomatic aortic stenosis patient population. The data may be used to support future regulatory submissions to expand the current indications for the Evolut TAVR platform.
"There are many patients living with varying levels of aortic stenosis, including moderate symptomatic, who may benefit from the less invasive TAVR procedure even though they fall outside of the current indications," said Paul Sorajja, M.D., Headrick family chair, Valve Science Center at the Minneapolis Heart Institute Foundation, and principal investigator in the study. "We are excited to add to the growing body of clinical evidence to support the safety and benefits of TAVR in new patient populations."
More than two million patients live with moderate aortic stenosis in the U.S., which represents more than two times the population of patients with severe aortic stenosis. Moderate AS remains undertreated due to a lack of clinical evidence informing treatment guidelines. Currently, the recommended management of patients with moderate AS includes periodic monitoring with transthoracic echocardiography every 1-2 years (or with any change in symptoms or findings).
The EXPAND TAVR II pivotal trial will enroll up to 650 patients at up to 100 sites globally and will include two co-primary endpoints to evaluate the safety and efficacy of the Evolut TAVR system with follow up out to ten years. The primary safety endpoint is a composite of all-cause mortality, all-stroke, life threatening or fatal bleeding, acute kidney injury, hospitalization due to device or procedure-related complication, or valve dysfunction (requiring reintervention) at 30 days. The primary effectiveness endpoint is the composite rate of all-cause mortality, heart failure event, or aortic valve replacement or reintervention at two years.
"We are thrilled to have the first patient enrolled in this important trial as we assess the performance of the Evolut TAVR platform in new patient populations," said Jeffery Popma, M.D., chief medical officer of the Structural Heart and Aortic business, which is part of the Cardiovascular Portfolio at Medtronic. "Demonstrating our leadership in Structural Heart and continued commitment to generating robust clinical evidence, results from this study will support our clinical strategy to pursue a broader indication of the therapy as we work to treat more patients around the world."
The Evolut TAVR platform is approved for severe symptomatic aortic stenosis patients worldwide.