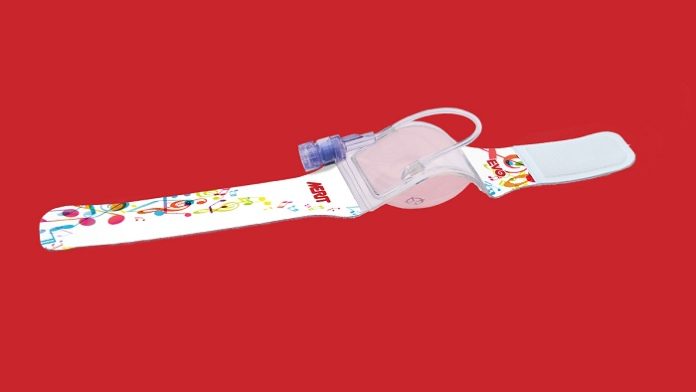 Merit Medical Systems Inc., a leading manufacturer of proprietary devices used primarily in cardiology, radiology, oncology, and endoscopy announces the commercial launch of the PreludeSYNC EVO radial compression device in European, Middle Eastern and African markets.
The product has FDA clearance in the US and CE Mark approval in the EU for use in diagnostic cardiac catheterisation procedures and percutaneous coronary interventions.
Merit's PreludeSYNC EVO is a sterile, single-use, disposable device used to assist in gaining haemostasis of the arterial percutaneous access site following catheterisation procedures.
"PreludeSYNC EVO adds to our extensive line of radial compression devices that support PCI from start to finish. It was developed to meet the evolving clinical and health economic needs of physicians, administrators and cath lab teams around the globe. Our intent with PreludeSYNC EVO, the latest innovation in our premium cardiology product portfolio, is to provide physicians with even more procedural clarity and uniformity and their patients with safety and comfort," said Fred P. Lampropoulos, Merit Medical's Founder, Chairman, and Chief Executive Officer.
The need for clarity and uniformity is fulfilled by PreludeSYNC EVO's large clear window area with unobstructed site visibility. It is also optimised for diffuse and uniform balloon pressure. The safety features include a specialised connection and Slip-n-Lock cap which secures the syringe during inflation and deflation. A soft comfortable band, which is easy to secure, adjust and clean, is available in 24 and 29 cm sizes.
The PreludeSYNC EVO is immediately available in the EU, with registration coming in Middle East and Africa.
For more information, customers can contact Merit Medical Systems by  visiting http://www.merit.com/cardiac-intervention
About Merit
Founded in 1987, Merit Medical Systems, Inc. is engaged in the development, manufacture and distribution of proprietary disposable medical devices used in interventional, diagnostic and therapeutic procedures, particularly in cardiology, radiology, oncology, critical care and endoscopy. Merit serves client hospitals worldwide with a domestic and international sales force and clinical support team totaling in excess of 300 individuals. Merit employs approximately 6,300 people worldwide with facilities in the US, the Netherlands, France, Ireland, China, Mexico, Brazil, Canada, Australia, Japan, United Kingdom, South Africa, and Singapore.