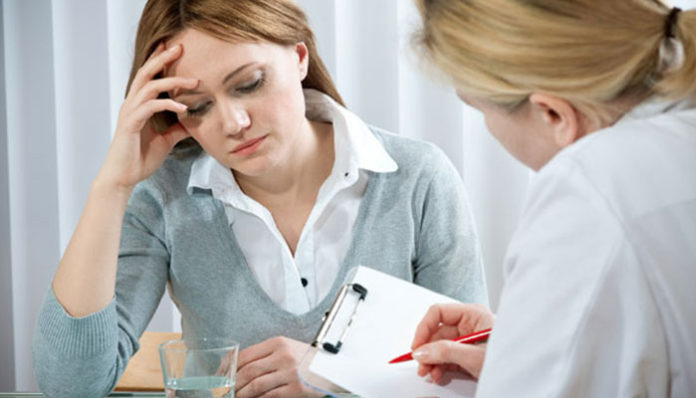 Both patients and doctors concur that declining mental health can affect migraines and vice versa. And while discussing both with a doctor can be helpful, this doesn't happen as frequently as it should.
The American Migraine Foundation and Biohaven Pharmaceuticals, the company that makes the migraine medication Nurtec ODT, conducted a recent poll on migraines and mental health. Between April and May 2022, 1,100 people with migraine and a mental health issue participated in an online survey, as did 302 healthcare professionals who treat neurological diseases, such as neurologists, headache specialists, and general practitioners.
Despite the fact that two-thirds of patients felt it was crucial to address mental health with the HCP managing their migraines, more than three-quarters (77%) claimed they were afraid of being stigmatised and were reluctant to bring up the subject.
And while almost all patients think it's crucial to address both their migraines and their mental health, a third of HCPs sensed that their patients wanted them to concentrate solely on their headaches. The poll also revealed a discrepancy between patients' reported experiences and how frequently doctors claimed to start those dialogues. Nearly 60% of patients indicated they initiated the conversation, despite the fact that 70% of HCPs polled claimed to frequently inquire about their patients' mental health concerns.
According to Larry Newman, M.D., chair of the migraine foundation and professor of neurology at New York University, closing the gaps in communication among healthcare professionals and their patients will significantly promote migraine and mental health management. These are crucial discussions that migraine sufferers and medical practitioners should start at every visit, the statement reads.
But when it came to understanding the connection between mental health and migraine, medical professionals and patients agreed. In addition, 87% of patients and 94% of HCPs think that improved migraine control would help them cope better. More than 90% of HCPs and 84% of patients concur that increasing migraine results in worse mental health.
However, the survey showed that physicians significantly underestimate the proportion of migraineurs who are sad or nervous. Doctors estimate that only 29% and 30%, respectively, of migraine patients had either an anxiety disorder or a depressive illness, despite the fact that at least 50% of patients questioned reported having one of these diagnoses (57%) or the other (50%) in the past year.
According to Lauren Murphy, director of consumer marketing at Biohaven, Mental health is a concern for the migraine advocacy group, and they wanted to understand more about the relationship between migraines and psychological health from both the patient and HCP viewpoint.
The more they can do to shed light on the relationship between mental health and migraine, she said, the better they will be able to comprehend the migraine patient's journey and encourage fruitful discussions between patients and doctors that will result in better migraine management and better outcomes.
The intensely competitive migraine industry has seen a number of novel CGRP medications enter the marketplace in recent years, including Biohaven's Nurtec. Others are Eli Lilly's Emgality, Amgen's Aimovig, Teva's Ajovy, and the acute and preventive migraine medications Ubrelvy and Qulipta from AbbVie. The company is ready to hand over its migraine property to pharmaceutical behemoth Pfizer in a $11.6 billion deal anticipated to be completed by the beginning of 2023.