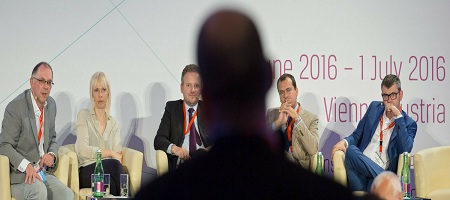 Prostate cancer management is not a solo trip.There are a lot of people involved and there is never just one solution.
Multidisciplinarity is key in prostate cancer management throughout the spectrum of the disease. A patient seen by a multidisciplinary team is more likely to receive a balanced perspective on the risks and benefits of all available options. From low-risk disease where both urologists and radiation oncologist are involved to advanced PCa where medical oncologists join the team.
Next to the treating physicians, supportive physicians such as pathologists and radiologists and allied healthcare professionals such as nurse specialists and pharmacists have an important role in the multidisciplanry team. 
It's key to us that the faculty and the participants form a fusion of disciplines who can learn from each other.