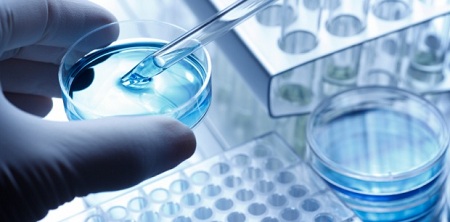 Vyome Biosciences, a clinical-stage specialty pharmaceutical company developing novel medicines for treating skin diseases caused by resistant microbes, today announced it completed enrollment in its proof-of-concept study ofVB1953, a topically administered gel, for patients with moderate to severe acne. The first patient was dosed in January and results are expected to be available later this year.
A total of 161 patients with moderate to severe acne have been enrolled in the randomized, double-blind, vehicle-controlled study being conducted in three sites in Central America and the Dominican Republic. The study is comprised of four arms. In arm one of the study, 64 patients will receive the 2 percent VB 1953 topical gel applied once daily, while in the second arm, 64 patients will apply the 2 percent VB 1953 topical gel twice daily. In the third and fourth arms, 32 patients in each armwill receive vehicle gel once or twice daily, respectively.
The primary objective of the study is to compare efficacy, tolerability and safety of VB1953 versus vehicle gel applied topically once or twice daily for up to 12 weeks.The primary endpoints of the study are change in inflammatory and non-inflammatory lesions from baseline to week 12, as well as percentage of patients with IGA success to week 12, compared to vehicle.
"In prior studies, VB 1953 has shown potential to treat moderate to severe acne with a promising dermal safety signal and tolerability, and we look forward to demonstrating efficacy in this proof-of-concept clinical study as we work to develop a much-needed therapeutic option for these patients," said Venkateswarlu Nelabhotla (N. Venkat), co-founder and chief executive officer of Vyome Biosciences.
VB 1953 is a potent next-generation antibiotic and anti-inflammatory compound combined with a patented micro-technology gel system designed to maximize effect at the site of infection and minimize systemic exposure. As a topical treatment option, VB 1953 exerts an anti-inflammatory effect and impedes the development of resistance. In a U.S.-based phase 1 clinical trial conducted in 12 patients with moderate to severe acne receiving 14 days of treatment, VB 1953 met its primary endpoint relative to pharmacokinetics, achieving plasma concentration less than 1 ng/ml and dermal tolerability.  In addition to demonstrating safety, treatment with VB 1953 resulted in a reduction of inflammatory and non-inflammatory lesions, as well as a reduction in IGA scores, compared to baseline that were suggestive of a potential efficacy signal.
Following completion of the proof-of-concept study, Vyome plans to initiate a phase 2B trial to further evaluate VB 1953 for the treatment of moderate to severe acneby the end of 2017.
About Acne
Approximately 240 million people are diagnosed with moderate to severe acne, with nearly 40 percent of those patients suffering from antibiotic resistance. According to the American Academy of Dermatology, acne represents the most common skin disease, affecting 40-50 million people in the United States, including 85 percent of teenagers.
About Vyome Biosciences
Vyome Biosciences is an innovation-driven, clinical stage bio-pharmaceutical company, which has novel platforms technologies and a deep pipeline of novel drugs for antibiotic resistant acne, other opportunistic pathogens and antifungal agents in dermatology. Vyome has a deep pipeline of preclinical new chemical entities, unique in their ability to overcome the development of resistance based on its patented Dual Action Rational Therapeutics (DARTs) technology. Vyome has developed clinically proven antifungal products based on innovative technology platform Molecular Replacement Therapeutics (MRT™). Vyome has assembled a world-class team of scientific and business development experts from India and the United States who have a track record of conducting scientific research, developing breakthrough products and building sustainable businesses. More information is available at 
http://www.vyome.in
.