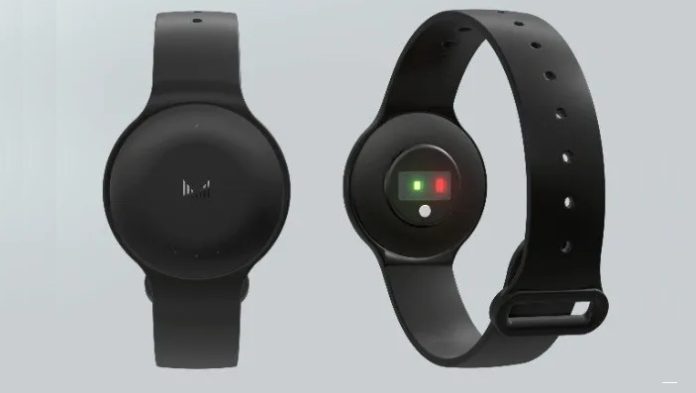 Indian Tech Startup Muse Wearables has launched an Artificial Intelligence-powered Personal Wellness Smart Band equipped with a skin temperature sensor and 'context-aware' activity tracking. Called 'Muse Cue,' this made-in-India device can detect silent hypoxia at an early stage and has an Intelligent 'cough analysis' tool to predict and alert users in advance of the onset of COVID-19 symptoms.
Launched on Friday in a virtual event, Muse Cue is the ideal smart wearable to manage personal fitness and monitor vitals including SPo2 (oxygen saturation) and heart rate. Its AI-infused technology can accurately measure and raise alerts. The Muse Care Platform will enable digital consultations with doctors.
With Muse Cue, the IIT Madras-incubated Startup Muse Wearables has taken personal wellness assistance to a new level. Muse Health app enables a user to be proactive in case of any vitals going off baseline values and with one click, it can connect the user to a specialist. Unlike existing tele-consulting, the healthcare professional assigned to the user by Muse Care will have real-time access to the body vitals and can provide necessary medical guidance accordingly.
"Muse Cue Smart Band can detect in advance of one to three days before the onset of COVID-19 symptoms, like high body temperature or low Oxygen levels, and notifies the user. Based on the vitals of the user, the Muse App triggers the alert to take a 'cough analysis' and within 30 seconds, it predicts the health risk. Continuous tracking also helps monitor the progression of COVID-19 from the pre-symptom stage, through symptom stage until the recovery stage," he added.
Muse Wearables sells the world's first payment-enabled hybrid smartwatches across 70 countries with its wearable payments service live in 29 countries. Muse Wearables Startup was founded by KLN Sai Prasanth and Yathindra Ajay KA, graduates of IIT Madras, and K Prathyusha, an NIT Warangal Graduate.
The Launch Price of the product is Rs 3,599 (till September 20, 2020) after which the regular price would be Rs 4,999. It can be ordered using the link – https://in.musewearables.com/pages/muse-cue. Pre-orders will be accepted until September 20, 2020, after which the deliveries will commence, Muse Wearables said.
Muse Cue has a battery life of seven days with intelligent monitoring and up to 45 days, without intelligent monitoring. It has many more features such as temperature alerts, hypoxia alerts, Call alerts, sleep alarm, hypoxia alerts, health cues, social distancing and contact tracing, among others.
Muse Cue has two main key functionalities. Continuous monitoring of the body vitals whether the user is awake or asleep, and then it concludes on the Baseline values of their body. The AI system in Muse Tracker learns from these baseline values to gain an understanding of the body patterns and provides concrete alerts during discrepancies.
Trackers usually measure vitals based on various electrical impulses, requiring the users to stay still for highly accurate measurements, which help reduce the noise in the signals captured. The Muse tracker is context-aware and can judge the best moment to start measuring body vitals. The motion compensator will factor in the slightest of movements that might normally affect readings. Once the measurements are taken, Muse Cue sends all of the data onto the Muse Health App.
Muse Wearables is based out of Bengaluru with registered offices in Chennai, Singapore and London. It currently caters to nearly 70 countries through 'Direct to Consumer' Business Model (selling products through online platforms directly to the consumer).
In the next five years, Muse Wearables aims to be a leading innovative technology company in India and build a global consumer brand with cutting-edge innovations across consumer electronics, consumer health tech, digital id and cashless payments.