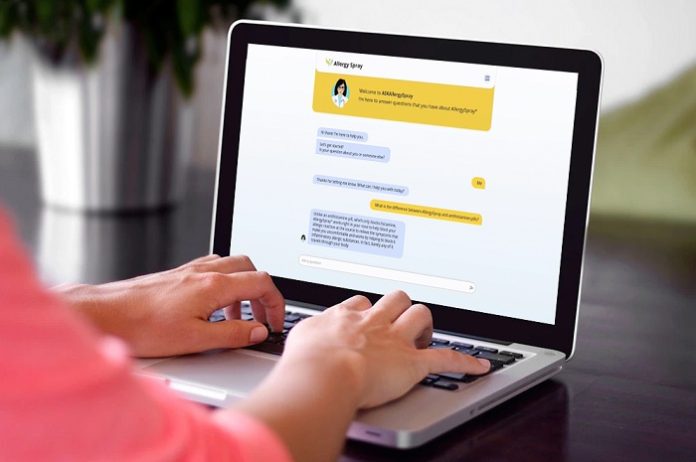 MyMeds&Me®, a leading provider of end-to-end pharmacovigilance solutions, have announced a partnership with conversationHEALTH, the conversational AI platform purpose-built for the Life Sciences industry, to integrate medical information requests, product quality complaints and adverse event reporting.
conversationHEALTH utilizes conversational AI technology and medical expertise to transform the way that consumers, patients, and healthcare providers (HCPs) engage with medical information resources. Their proven SaaS solution delivers medical conversations at scale, through text, voice, and digital humans, providing always-on access to consistent, approved medical information simply and fast.
MyMeds&Me have developed the Reportum® platform to streamline and standardise the capture and processing of adverse event reports. The platform includes an intuitive, self-service interface to enable capture of reports direct from source and route them straight to the safety team.
The partnership will bring these capabilities together, to create a powerful, always-on "customer service" platform to help consumers, patients, and HCPs find product and condition information, and report standardised safety data through a single, centralised system. The fully scalable system will enable users to access a trusted information source – any time, in any language and from any device – to ask a question or report a problem.
"We are in a world where everyone expects to be able to find the information they need, when they need it. We help Life Sciences companies transform their customer interactions by providing frictionless ways for users to find the medical information they seek" commented Richard Marcil, CCO of conversationHEALTH. "With the integration of MyMeds&Me's Reportum technology, we are offering an infinitely-scalable digital solution that guides the user through their inquiries, product complaints and adverse event reporting; providing accurate and reliable medical information in a customer-focused tool".
"When people have a question, there is frequently a problem behind it. By bringing our two solutions together consumers, patients, and HCPs can find the answers to their questions on the spot, and, where a potential issue is identified, be routed through to a safety reporting system" commented Dr Andrew Rut, CEO and founder of MyMeds&Me. "This builds trust in their medicine and ensures potential safety information is not lost through user drop-off."
The collaboration will reduce call centre burden for Medical Affairs, Pharmacovigilance and Consumer Health groups by offering a virtual interface to resolve simple requests and submit adverse event reports, while triaging those that require more detailed follow-up, resulting in significant cost reduction.
About conversationHEALTH
conversationHEALTH is a group of life sciences experts, artificial intelligence engineers, software developers, data scientists and conversational architects that, together, are building industry-changing conversational AI solutions. The conversationHEALTH SaaS platform is purpose-built for the life sciences industry, and sets the standard in terms of accuracy and compliance with medically-trained taxonomies, data sets, NLP and technical stack. The platform also integrates with all major software providers in the life sciences industry, who are deploying conversational agents in clinical trials, medical affairs and commercial lines of business.
conversationHEALTH is based in Toronto, Canada with offices in North America and in Europe.
About MyMeds&Me®
MyMeds&Me provides an end-to-end pharmacovigilance solution to simplify adverse event and product quality data capture and accelerate safety insights.
Founded in 2012 by Senior Pharma executives with direct experience of managing pharmacovigilance systems, MyMeds&Me's goal is to accelerate safety insights through digital transformation. The Reportum platform is a proven, scalable drug safety platform for the capture, management & processing of adverse events & product quality complaints.
Currently, in high volume use by Pharma & CROs around the world, Reportum is a centralized solution that provides standardized data across all intake routes, increases efficiencies, and accelerates safety insights.