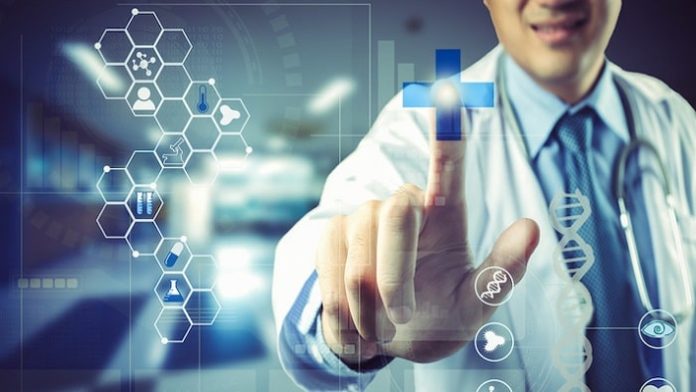 NHSX has launched a new process to help give staff, patients and the public confidence that the digital health tools they use meet NHS standards.
The digital technology assessment criteria (DTAC) is a rapid process that can be completed in days. It will apply to all digital health technologies, from public facing health apps to systems used within hospitals such as electronic patient records.
The guidance brings together legislation and best practice in five areas. Tools will receive a pass or fail in four categories – clinical safety, data protection, technical security and interoperability – and a score on usability and accessibility.
All parts of the NHS and social care will be encouraged to use the DTAC when considering digital health products.
It is already being used by trusts and systems as they procure products to provide video consultations in secondary care over the coming year. Chosen suppliers must be DTAC assessed to qualify for national funding which supports embedding and spreading of video-consultations.
The new criteria aims to equip NHS and social care teams with guidance on which health technologies to buy or recommend to patients and help innovators and developers understand the standards they need to meet to offer their products to the NHS.
Earlier this month, an NHSX spokesperson confirmed plans for a new unit which will bring together transformation teams at NHSE and NHSE, with the aim of "taking digital out of its silo and putting it at the heart of the NHS."
Matthew Gould, NHSX chief executive, said: "The new assessment process will identify the digital tools that meet NHS standards on clinical safety, cyber security and data protection from amongst the thousands available in the market, and do it more quickly than before."
Rhod Joyce, NHSX deputy director of innovation development, said: "We want to support the adoption and scale of good, safe health technologies for those buying health tech within the system, which will ultimately help NHS patients across the country."
Tim Andrews, ORCHA chief operating officer, said: "It's never been more vital for health professionals to know, with absolute certainty, that the apps they are using and recommending are of the required standard."
Matt Elcock, Push Doctor founder and CTO, said: "The speed of innovation within health tech partners can be very rapid as we have seen through the pandemic, so we see this as a vital route for bringing NHS patients innovative products quickly but also safely."
Dr D J Hamblin-Brown, Careful Systems Limited, director, said: "DTAC will provide us with a one-stop means to assure our clients within the NHS and social care that we have the highest standards of risk management and information governance."
Lord Bethell, Minister for Innovation, said: "These improvements are another example of innovation and our ambition to constantly strive for better technology to improve digital health."