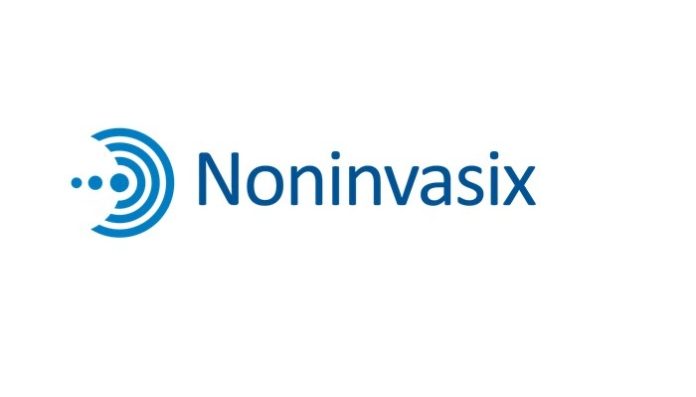 Noninvasix announced that its LIVOx Central Venous Oxygenation Monitor has received Breakthrough Device Designation from the U.S. FDA for non-invasive, real-time, continuous or spot monitoring of central venous oxygen saturation (ScvO2) in adults at risk of septic shock.
In the U.S., 1.7 million adults are affected by sepsis annually, resulting in nearly 270,000 deaths.1 Global tissue hypoxia (abnormally low oxygen) is an important indicator of septic shock, and its prompt recognition allows immediate therapeutic interventions and can reduce severe adverse outcomes, such as multisystem organ failure and death.
"The Breakthrough Device Designation validates the company's focus to monitor patients with sepsis by measuring central venous oxygenation non-invasively, addressing a serious unmet need in healthcare," said David J. Giarracco, Noninvasix CEO. "Measuring ScvO2 non-invasively will open new paths to more efficient and earlier diagnosis of septic shock, enabling better patient care and reducing healthcare costs. This milestone marks the beginning of future developments, enhancements, and evidence to expand the use and clinical impact of our technology into other indications and settings. We are dedicated to making a difference in a major issue in healthcare."
Noninvasix will be the first company to non-invasively monitor sepsis by detecting the key indicator of septic shock as early as possible so it can be treated to reduce complications and save lives. The LIVOx Central Venous Oxygenation Monitor can provide for a more effective diagnosis of this life-threatening condition.
"Sepsis continues to be a serious condition, affecting millions of people worldwide, and ranks as the third leading cause of death in the U.S. We need new ways to prevent, detect and treat it to save lives and reduce suffering," said Dr. Donald Prough, Rebecca Terry White Distinguished Professor and Chairman of the Department of Anesthesia at the University of Texas Medical Branch.
Currently, there are no non-invasive approaches that can quickly provide ScvO2 information. The available methods for diagnosing low ScvO2 and monitoring treatment are either 1) non-invasive but do not directly measure ScvO2, and lack sensitivity and/or specificity for diagnosis of shock (such as blood pressure measurement, laboratory tests and ultrasound) or 2) accurate at measuring ScvO2 but invasive, prone to potential complications and time-consuming (placement of a central venous catheter directly into the patient's blood stream, either for intermittent blood sampling or continuous oximetry).
The patented Noninvasix optoacoustic platform consists of a disposable patient interface, reusable probe, data display and hardware. The probe can be worn on the patient's chest to continuously monitor venous oxygen saturation levels in real time. The monitor can be used to target specific blood vessels based on the desired metric.
Urgent Unmet Global Need
"We are moving quickly to realize the potential of Noninvasix to facilitate the early diagnosis of sepsis progressing to septic shock," said Tom Luby, Ph.D., Director of Texas Medical Center Innovation Venture Fund. "The Breakthrough Device Designation brings us a step closer to providing clinicians with a new technology that will rapidly and accurately diagnose their critically ill patients and tailor treatments to improve outcomes and even save lives."
Globally, sepsis is estimated to affect close to 50 million people, including adults and children, and leading to 11 million total deaths.4 Hospital-acquired sepsis affects approximately 30% of intensive care patients globally,2 leading to longer hospital stays and mortality rates exceeding 40%.3 When sepsis is accompanied by low blood pressure, it is called septic shock and carries the highest risk of death and complications.5 To learn more about sepsis, visit Sepsis Alliance at https://www.sepsis.org.