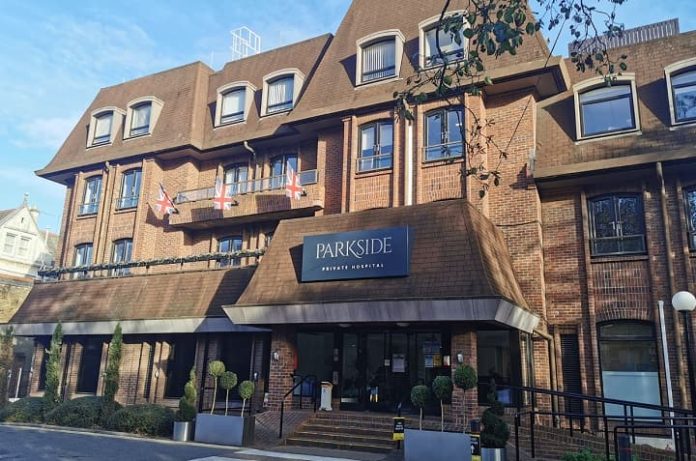 Nuffield Health, the UK's largest healthcare charity, has agreed terms to acquire five hospitals from Aspen Healthcare Limited with an expected completion on 30 September. The hospitals are Parkside Private Hospital (Wimbledon), Highgate Private Hospital (London), The Holly Private Hospital (Essex), Cancer Centre London and The Edinburgh Clinic and central supporting staff. Concurrently, Nuffield Health has also entered into long-term leases with Aspen Healthcare's owner, NorthWest Healthcare Properties REIT, in respect of the five hospitals.
Aspen Healthcare Limited's five hospitals are each located nearby to Nuffield Health's existing fitness and wellbeing services – allowing Nuffield Health to strengthen its connected health and wellbeing services in communities where they are currently under-represented (the M25 corridor and the East Coast of Scotland).
"This strategic acquisition will improve our representation in local communities within the M25 corridor and across the East Coast of Scotland, connecting up our hospital and fitness and wellbeing services.  This will enable us to support more people in these communities to live healthy, get better and stay well," says Steve Gray, Chief Executive Officer of Nuffield Health.
"We're in a unique position as the UK's largest healthcare charity – with a strong purpose and connected health offering – to meet the rising demand for healthcare services. Our team are looking forward to work alongside Aspen's teams, who have shown how talented they are during the challenges of the pandemic and in operating successfully for many years to deliver excellent patient care," adds Gray.
Both Aspen and Nuffield Health have been caring for NHS patients during the COVID-19 pandemic, with Nuffield Health caring for nearly 400,000 NHS patients to date.
Rob Anderson, Chief Executive Officer of Aspen Healthcare, says: ""This agreement with Nuffield Health will ensure a stable and secure future for Aspen's hospitals and will allow our talented team to continue the great work that they do. Nuffield Health's values are closely aligned with Aspen Healthcare; we share a strong passion and ongoing commitment to patient care. This is an exciting time for us all which brings stability and a bright future."
During the Covid-19 pandemic, Nuffield Health's 31 hospitals have treated nearly 400,000 NHS patients, supporting local NHS trusts with staff, facilities and equipment.
About Nuffield Health
Nuffield Health is the UK's largest healthcare charity. For the last 60 years, Nuffield Health's experts have been working together to make the nation fitter, healthier, happier and stronger, all for the public benefit.
During the Covid-19 pandemic, our 31 hospitals across the UK have cared for nearly 400,000 NHS patients. This includes Covid-19 positive patients, those needing intensive care or oxygen support, cancer treatment (shielding vulnerable patients from Covid-19), urgent surgery and palliative (end of life) care. During last winter, over 60 Nuffield Health employees were seconded into NHS trusts, including Barts Health NHS Trust, University College London Hospitals NHS Trust, Buckinghamshire Health NHS Trust in intensive care nursing support, COVID-19 vaccination and hospital ward roles.
As an organisation with no shareholders, income is invested back into the vision to build a healthier nation. The Charity does this through its day-to-day services across 31 award-winning hospitals, 113 fitness and wellbeing clubs, healthcare clinics, and over 200 workplace wellbeing services, and through free or low-cost flagship programmes to support communities by widening access.  Through these flagship programmes, we aim to help to improve people's lives people who normally would not have access to Nuffield Health's services.
One of these flagship programmes is developing the UK's first specialist rehabilitation programme to support patients in their recovery after they have received medical treatment for COVID-19. The programme, which blends together physical therapy and mental health support, works with local NHS trusts and referrers is now running in 40 locations across the UK with 900 people on the programme and more than 1,600 referrals. We are making it available in all of our 113 fitness and wellbeing centres by the end of the year. We have presented to NICE about our programme outcomes to support them as they update their guidelines for Long-COVID.
94% of Nuffield Health's hospitals are rated as Good or Outstanding by national regulators. With a breadth of expertise, Nuffield Health provides connected care spanning from personal training and health MOTs to supporting people on their fitness journeys, helping patients recover with physiotherapy or emotional wellbeing counselling, or providing hospital treatments for illness and serious conditions like arthritis or cancer.