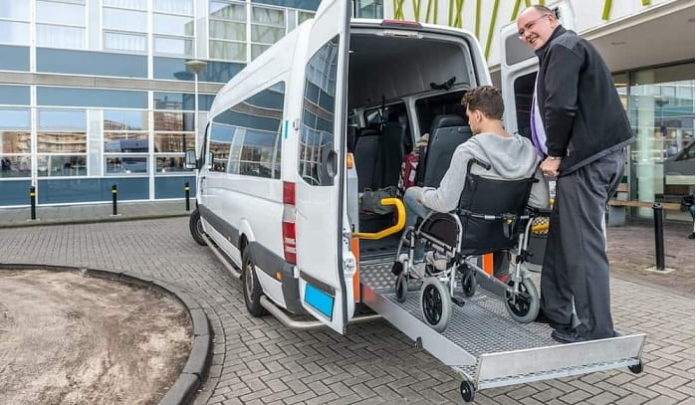 Curb, a mobility platform for licensed taxi and for-hire rides in North America, released details on the company's efforts in transporting New York City's healthcare workers to and from the frontlines and providing a safe, reliable alternative to public transportation for all other essential New Yorkers during the COVID-19 global health emergency.
COVID-19 Impact on Reliable Transportation in NYC
Tens of thousands of NYC clinical professionals, healthcare workers, and volunteers on the frontlines of the pandemic commute from other boroughs and outside the city on a daily basis. Due to more limited options and the need to maintain social distancing, many of these essential workers have turned to taxis as a safe, reliable transportation option to get to and from work. Even during the city-wide curfew, Curb provided essential workers and those in need of medical care with transportation without interruption in service during the hours when for-hire vehicles were not operating.
Powering 100k Taxi Ride for Frontline Health Workers

With two-thirds of the city's yellow and green taxis connected via its platform, Curb has powered more than 100,000 taxi rides for frontline health workers in partnership with the city's leading healthcare organizations, including NYC Health + Hospitals, NYU Langone Health, Mount Sinai Health System, and American Cancer Society. Curb is also working with various state and local agencies like the NYC Department of Health & Mental Hygiene to safely transport essential workers throughout the city and the New York City Emergency Management Department to provide taxi rides to help New Yorkers access City programs.
"Essential workers are doing so much to help during this time of need, so we want to ensure that we do everything we can to offer our continued support," said Amos Tamam, CEO of Curb Mobility. "Through our partnerships with these healthcare organizations, we're able to get New York City's heroes where they need to go as well as support our taxi drivers, who are also valued essential workers."
Unlike ride-sharing vehicles, a vast majority of New York City taxis are equipped with a permanent physical partition to serve as a safety barrier between the driver and passenger. Taxi drivers are legally obligated to wear face coverings and clean and sanitize their cars on a regular basis, making riding in a taxi one of the safest forms of transportation during this time of uncertainty. Curb is also partnering with fleet operators and owners to provide safety kits with hand sanitizer, masks, gloves, and other resources to help drivers keep their vehicles safely operating now and as the city reopens.
Contactless Payment Options
To make it easier for riders to practice social distancing and pay for taxis, Curb offers contactless payment options. Riders can either e-hail a taxi using the Curb mobile app or hail a cab on the street, get in, and tap "Pair & Pay" to sync their ride and pay via the app. These features not only reduce the physical interaction between drivers and customers but serve as a more convenient way for New Yorkers to travel to and from locations across the city in a taxi.