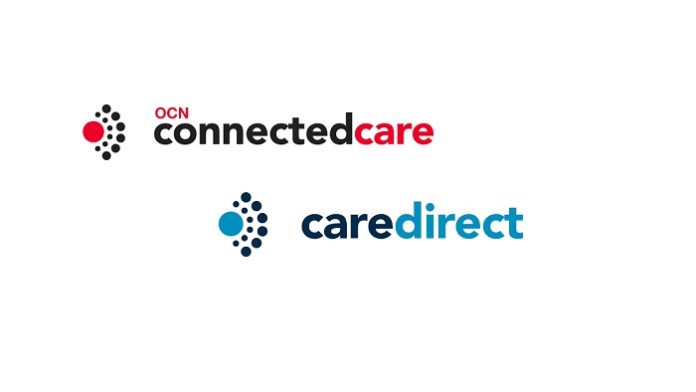 OCN ConnectedCare (OCN CC) announces that Mike Bourland has joined the team as an advisor who will help shape the future of OCN CC's CareDirect program, which is revolutionizing virtual health and strengthening localized care through innovative enhancements.
"Mike is an entrepreneur who brings a wealth of management experience in urgent care and employee population health," said OCN CC CEO Brian Slusser. "Mike will help CareDirect bridge practicality gaps in healthcare, embracing innovation that enables better community health."
CareDirect uses state-of-the-art technology to allow doctors to provide high-quality care to more patients through remote appointments, increasing access to healthcare in rural areas and to those who can't travel to a major medical center. In a virtual CareDirect appointment, a high-definition screen allows doctors to observe a patient's symptoms, ask questions and provide the same care they would at a hospital.
Bourland brings decades of healthcare experience to CareDirect, particularly in the urgent care field. He founded multiple healthcare organizations, and most recently served as president of ExpressMed, a central Ohio urgent-care facility. In his new role, Bourland said he sees a chance to advance both the efficiency and technology of the urgent care field.
"I've been involved in healthcare management my whole career, and I'm very excited to be working with CareDirect," Bourland said. "My primary objective is to get the urgent care world to serve as an employer-sponsored service where physicians are connected to employers via virtual technology. We want to help urgent cares develop the network of connected spaces that can efficiently deliver clinician visits to employers."
OCN CC is an organization of business leaders, innovators, clinicians, pharmacists, scientists, engineers and healthcare consumers who believe it's possible to create a better consumer model for efficient access to quality care.
That mission resonates with Bourland, who said he's excited to use his urgent-care expertise to cater solutions to various types of facilities using the CareDirect model.
"I hope to lead a number of these operators in diversifying their services and getting into virtual technology and making a much stronger connection to employer services," Bourland said. "I think I can personally make an impact because of my background and my experience as an operator myself. I know what these folks are going through and I know the kinds of services that can separate them from the pack."
About OCN ConnectedCare:
OCN CC is a leading managed health organization in the United States that provides healthcare solutions for employers and business opportunities for providers that are part of the company's Health In Motion Network.
OCN CC's leadership has experience driving change and aggregating efforts toward innovation. Using their experience in virtual heath, OCN CC organizes market forces and delivery models to help shape the future of pharmacy and on-demand primary care, with the ultimate goal of improving patient care and provider-patient relationships.