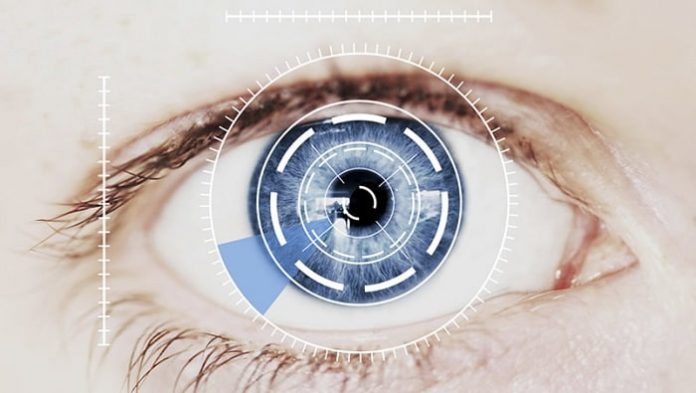 Ocugen, Inc., a rapidly growing ophthalmology company developing a rich clinical pipeline of innovative therapies that address rare and underserved ocular diseases, announced a strategic expansion to its leading ophthalmology product development pipeline that enhances the Company's focus on inherited retinal disorders (IRDs).
Ocugen has obtained an exclusive worldwide license to develop and commercialize future ophthalmology products based on groundbreaking technology from the Schepens Eye Research Institute of Massachusetts Eye and Ear.  The novel modifier gene therapy platform has the potential to be broadly effective in restoring retinal integrity and function across a range of genetically diverse IRDs and other degenerative retinal diseases, leading to multiple potential product opportunities.
The technology was developed by Neena Haider, Ph.D., Associate Professor of Ophthalmology at Harvard Medical School and Associate Scientist at Mass. Eye and Ear.  It encompasses the targeted delivery and expression of certain nuclear hormone receptors (NHRs) that are expressed naturally in retinal tissue.  Therapeutic NHRs were identified by their ability to modify disease progression through regulation of key gene networks that can restore retinal homeostasis and rescue the defects caused by inherited gene mutations.  This use of genetic modifiers represents a powerful and remarkably broadened means of treating a variety of retinal degenerative diseases, as compared to single-gene replacement therapy.
"Ocugen is committed to advancing innovative therapies for ocular conditions where there is significant unmet need," said Shankar Munsunuri, Ph.D., Chairman, CEO and Co-Founder of Ocugen. "Therefore, we are very pleased to augment our pipeline with this cutting edge technology and to work with esteemed ophthalmic scientists at Mass. Eye and Ear.  Single-gene replacements have shown tremendous promise in rare retinal diseases, but they are highly specific and cannot cover the multitude of disease-causing genetic defects.  This novel approach has shown potential to rescue many of these genetic defects, and may lead to vision-sparing therapies for rare/orphan IRDs such as S-cone syndrome, Goldman-Favre syndrome, and retinitis pigmentosa, as well as other forms of retinal and macular degeneration, adding significant long-term value for Ocugen."
"Nuclear hormone receptors play a vital role in regulating retinal cell development, maturation, metabolism, visual cycle function, and survival," said Dr. Haider.  "We've shown in multiple animal models that modifier gene therapy can stabilize retinal cells by regulating the expression of key genes required for proper retinal function, potentially halting disease progression and improving outcomes for people with blinding retinal diseases.  We are pleased to partner with a leading ophthalmology company such as Ocugen to continue this work and advance a lead candidate for preclinical and clinical development."
About Massachusetts Eye and Ear
Mass. Eye and Ear clinicians and scientists are driven by a mission to find cures for blindness, deafness and diseases of the head and neck.  Now united with Schepens Eye Research Institute, Mass. Eye and Ear is the world's largest vision and hearing research center, developing new treatments and cures through discovery and innovation. Mass. Eye and Ear is a Harvard Medical School teaching hospital and trains future medical leaders in ophthalmology and otolaryngology, through residency as well as clinical and research fellowships.  Internationally acclaimed since its founding in 1824, Mass. Eye and Ear employs full-time, board-certified physicians who offer high-quality and affordable specialty care that ranges from the routine to the very complex. In the 2017–2018 "Best Hospitals Survey," U.S. News & World Report ranked Mass. Eye and Ear #2 in the nation ear, nose and throat care and #4 for eye care. For more information about life-changing care and research, or to learn how you can help, please visit MassEyeAndEar.org.
About Ocugen, Inc
Ocugen, Inc., a rapidly growing ophthalmology company developing a rich clinical pipeline of innovative therapies that address rare and underserved ocular disorders.  Ocugen is aggressively pursuing new treatments for ocular graft versus host disease (OCU300), dry eye disease (OCU310), retinitis pigmentosa (OCU100) and wet AMD (OCU200). Our lead programs OCU300 and OCU310 are expected to enter pivotal clinical trials in 2018. In addition, OCU300 received the first and only orphan drug designation for ocular graft versus host disease from the Food and Drug Administration (FDA) providing certain regulatory and economic benefits. For more information, please visit www.ocugen.com.
Contact:
Kelly Morello
kelly.morello@ocugen.com
+1 484-328-4698