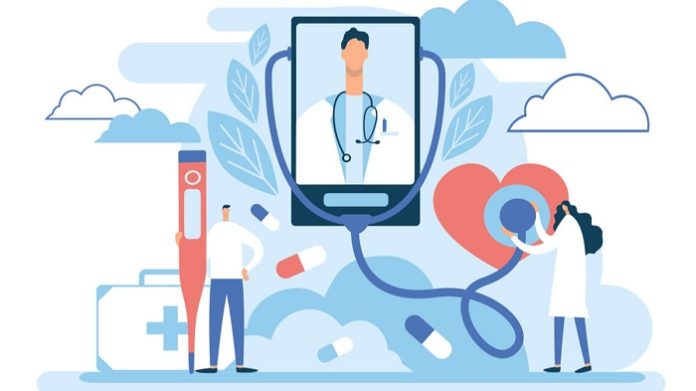 Onduo announced the expansion of its virtual care solution platform into mental and behavioral health. By expanding its multi-condition platform for whole-person care, Onduo bridges a gap for people who need mental health services and helps assess and address individuals' mental well-being needs with convenient, confidential care provided through a combination of digital engagement tools, coaching, and direct care services. Through the Onduo virtual telehealth clinic, a cornerstone of Onduo's coordinated care solution, individuals are able to access psychiatrists, therapists, and mental health coaches.
"Access to behavioral health services is often a challenge and has become an even greater need during the pandemic," explained Onduo's CEO, Vindell Washington, MD. "We also know that individuals often do not recognize symptoms of depression or seek help. This solution is an important extension of the Onduo services for our customers' members and employees so that we get them matched to the right mental health care support."
The impacts of behavioral health conditions on healthcare costs are significant. Up to a third of people living with chronic conditions also experience depression1 and total health costs are approximately 3 to 6 times more for individuals with a behavioral health condition than without.2 Limited access to a mental healthcare provider was a widely acknowledged barrier to care3 prior to Covid-19, and the pandemic has created more mental health issues and more access challenges in our communities.
Onduo identifies each individual's needs and then matches them to the right care pathway using a novel whole health assessment within its predictive analytics framework built by its parent company Verily. Onduo's offerings include digital well-being journeys, activities, and health coaching. If clinically indicated, members will meet with an Onduo clinician to discuss therapy or psychiatry options through telemedicine—all embedded within the Onduo app. Onduo evaluates changes over time to step-up and step-down care, as needed, and helps individuals track progress over time and improve their quality of life. Onduo's solution aims to deliver measurable reductions in depressive symptoms and improvements in managing work and home responsibilities, which is a direct tie to absenteeism.
"By providing digital tools, evidence-based interventions, resources, and reflection exercises, we help members understand the impact of depression symptoms on their daily living, recognize patterns, and develop the skills to address their needs so that they can experience improved quality of life," said Alanna Robinson, LICSW, mental health coach lead with Onduo. "We know that mental health and social care is important to a member's physical health. Our holistic coaching and direct care approach allows us to personalize our support to drive improvements for individuals."
Building on Verily's experience in delivering data-informed behavioral health solutions
Verily, Onduo's parent company, introduced technology-enabled personalized mental health care solutions with the 2019 launch of OneFifteen, which is dedicated to the full and sustained recovery of people living with substance use disorder. Supported by health platforms and a learning system built by Verily, OneFifteen operates a treatment campus in Dayton, Ohio and a learning health system that offers crisis stabilization and outpatient services across Southwestern and Southern Ohio. The Verily platform helps create scale and access to care for OneFifteen. Its team of clinicians, engineers, and health systems experts look to deliver individualized, evidence-based, outcomes-focused mental health and wellbeing care through Onduo.
Onduo for Mental Health expands the company's multi-condition virtual care program that also supports a cardiometabolic suite of teleheath services including type 1 and 2 diabetes, pre-diabetes, weight loss, and hypertension.
About Onduo
At Onduo, we are dedicated to making "healthy" easier, more accessible, and more personalized with our science-backed, data-driven virtual care model—one that can serve people living with chronic conditions and the organizations supporting them. Launched initially with the type 2 diabetes population and enabled by technology built by Verily Life Sciences, we deliver lifestyle and clinical interventions that leverage deep analytics, connected smart devices, innovative software, and access to specialty care. Onduo LLC headquarters are based out of Newton, MA.