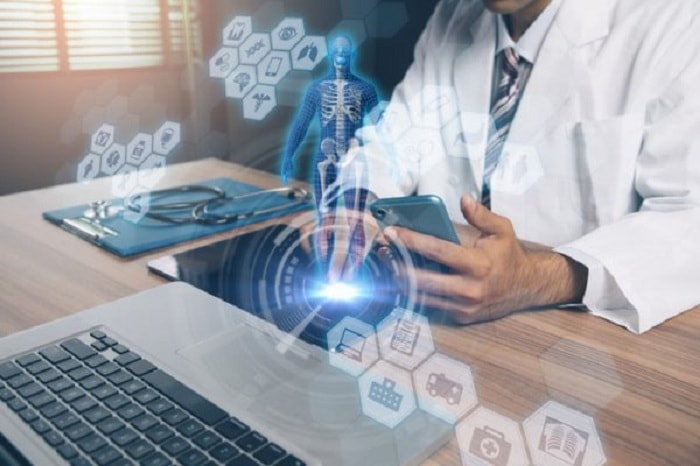 Tower Health in Pennsylvania has officially launched Epic Systems EHR across the entirety of its health system when it recently went live at St. Christopher's Hospital for Children in Philadelphia.
Due to coronavirus travel bans and the need for social distancing, Epic Systems and health IT professionals at St. Christopher's Hospital for Children were forced to conduct a remote, virtual implementation.
"Due to the COVID-19 pandemic, this entire project was completed virtually, and the successful launch is a testament to the incredible hard work and dedication of the entire team at Tower Health," Michelle Trupp, chief information officer at Tower Health.
"This is a huge accomplishment. The significance of this moment in Tower Health's quest to advance health and transform lives cannot be understated. We are sincerely grateful for the hard work of so many individuals who have been instrumental to this launch, and your collective commitment to making this transition smooth and successful," Trupp continued.
Affiliated Tower Health Medical Group practices, such as Reading Hospital, have been using Epic since 2013. This final implementation occurred roughly one and a half years after Tower Health completed its previous Epic implementations at Brandywine, Chestnut Hill, Jennersville, Phoenixville, and Pottstown Hospitals.
The health system said the Epic EHR system will provide real-time access for patients and providers, regardless of their Tower Health affiliation.
"Now, all Tower Health hospitals and physician practices are utilizing the same EHR, which is a huge step forward in our journey to becoming a fully integrated healthcare system," said Don Mueller, St. Christopher's Hospital for Children Chief Executive Officer.
"This is truly an exciting moment and one worthy of celebration. A single, shared platform will incorporate patients' health information from all Tower Health care sites into one record – leading to more informed clinical decisions, improved outcomes, and seamlessly coordinated care. This will drive common practices, protocols, and care expectations, while also fostering timely communication among providers," Mueller continued.
After completing the network infrastructure upgrade, St. Christopher built and tested the new EHR system. Across the entire clinical and non-clinical staff, there were nearly 570 total training classes and in total, they spent time learning the system with 195 super users, seven specialist training providers, 31 credentialed trainers, 1,922 Epic support team members, and 1,270 trained new users.
St. Christopher patients, or their guardian or parent caregivers, will also be able to access Epic's patient portal, MyTowerHealth. Using the online patient portal, the patients and caregivers can schedule appointments, place orders for prescription refills, communicate with providers, and view both healthcare history and lab results. Patients can access the patient portal on their mobile phones or computer.
The COVID-19 pandemic has sparked several notable hurdles for EHR vendors and health organizations across the country.
In May, Epic completed its first-ever remote, virtual EHR implementation at Valley Children's Healthcare, which provides healthcare for over 1.4 million children in the Madera County area of California.
Not only was the entire go-live process conducted virtually, but Epic and Optimum Healthcare, a staffing and consulting services firm, teamed up to combine seven different EHR platforms into one Epic EHR platform.
This had been the first time a third party engineered an entirely virtual go-live. Optimum utilized over 20 analysts and provided executive oversight to help Valley Children's IT team execute the transition.
According to the vendors and the health system, despite the lack of in-person support staff at the hospital, the implementation went live without an issue and it went on as if the vendors were on-site, both Epic and Valley Children's Healthcare confirmed.