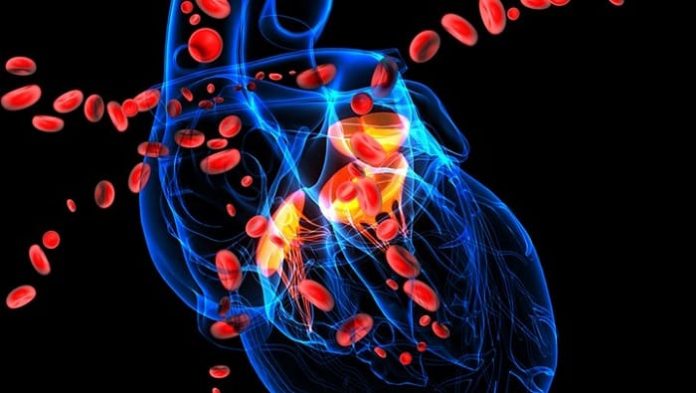 PCSK9 inhibition could ameliorate atherosclerosis and thus cardiovascular disease by immune mechanisms that are unrelated to lowering of low-density lipoprotein (LDL) cholesterol, according to research presented today at ESC Congress.
T cells and dendritic cells are common in atherosclerotic plaques. Atherosclerosis is a chronic inflammatory process in which activation of these immune cells may play a major role in the development of cardiovascular disease.
Researchers at the Karolinska Institute in Stockholm, Sweden, developed an experimental system to directly study how these immune cells from human atherosclerotic plaques are activated in order to discover mechanisms and potential therapies.
Specifically, they examined proprotein convertase subtilisin kexin 9 (PCSK9), which is known to target the LDL receptor for degradation, resulting in increased LDL levels. Knowledge of this mechanism has led to the development of PCSK9 inhibitors, which lower LDL cholesterol.
In this study, researchers investigated the immune effects of PCSK9 on the induction of dendritic cell maturation and T cell activation by oxidised LDL.
T cells were isolated from the carotid arteries of patients with atherosclerotic plaques who were undergoing carotid endarterectomy to clear the blocked arteries. T cells were also obtained from the peripheral blood of healthy individuals. Human peripheral blood monocytes were differentiated into dendritic cells.
The dendritic cells were pretreated with oxidised LDL and then co-cultured with T cells from atherosclerotic plaques and from blood. The researchers studied the effects of PCSK9 and its inhibition on the T cells and dendritic cells.
They found that oxidised LDL promoted the maturation of dendritic cells. These dendritic cells then mediated the activation of T cells into T helper cells. Oxidised LDL also induced PCSK9. PCSK9 inhibition (by silencing the gene) reversed the effects of oxidised LDL on dendritic cells and T cells. Dendritic cell maturation was repressed, as was the activation of T cells.
Lead author Prof Johan Frostegård, professor of medicine and senior consultant at the Karolinska Institute, said: "We demonstrated for the first time that PCSK9 inhibition reversed the effects of oxidised LDL on immune activation. This changed a pro-inflammatory profile into an anti-inflammatory state that is potentially anti-atherosclerotic."
Prof Frostegård continued: "Our study suggests that the benefits of PCSK9 inhibition extend beyond lowering LDL cholesterol. Here we show that PCSK9 inhibition has a novel immunological role in the maturation and activation of dendritic cells and T cells by oxidised LDL, a central player in atherosclerosis. This creates an anti-inflammatory state which may directly influence atherosclerosis and cardiovascular disease, independent of LDL-lowering."
"Interestingly, statins also have anti-inflammatory and immune modulatory roles in addition to lipid lowering, although these are not exerted through the same mechanisms as those observed with PCSK9 inhibition," he added.