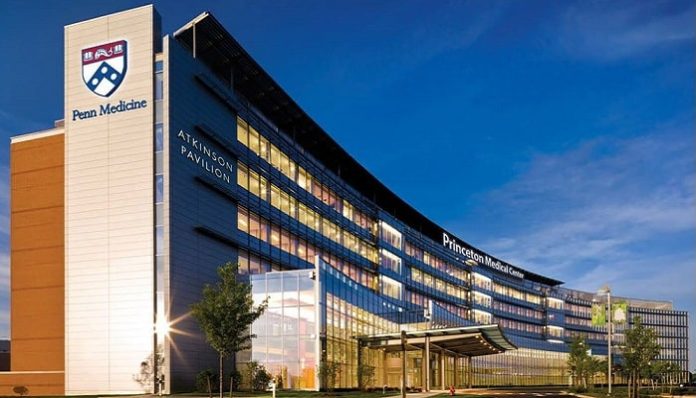 Penn Medicine's COVID Watch team has received a $2.5 million grant from the Patient-Centered Outcomes Research Institute (PCORI) to study the program's impact, particularly among Black and Latinx patients whose communities have endured significant disparities during the pandemic.
"The overall goal of this work is to rigorously assess the outcomes of an innovative and scalable intervention to manage large populations of patients with COVID-19 at home, and quickly escalate care for patients who progress to worsening disease," said the study's principle investigator, M. Kit Delgado, MD, an assistant professor of Emergency Medicine and Epidemiology. "By extending automated, 24/7 care to all patients with suspected or confirmed COVID-19, this model has the potential to yield significant benefits to communities across the country."
COVID Watch is a text message-based platform designed to check-in on patients recovering from COVID-19 at home. Twice-daily text messages make sure patients' conditions aren't worsening and, if they are, expedites contact with a team of nurses who assess the situation and elevate to higher levels of care, including a visit to the emergency department, if need be.
To date, COVID Watch has enrolled more than 5,000 patients since its launch in late March 2020, with a Spanish language version launched in May that has enrolled more than 140 patients. This project is a collaboration across many areas of Penn Medicine, including the Center for Health Care Innovation, Internal Medicine, Emergency Medicine, and Biostatistics, Epidemiology, and Informatics.
The PCORI study period will span 2020 — when COVID Watch launched – through 2022, collecting health outcome data from the patients who enrolled. It will also explore new ways to implement this type of program.
"We're glad that such an instrumental piece of our COVID-19 work here in Philadelphia is being evaluated for how it can be used to treat patients across the country now and in the future," said Anna Morgan, MD, an assistant professor of Internal Medicine who serves as COVID Watch's medical director. "We want to know the impact it has had on improving access and believe these research findings will guide us in the future."
PCORI has granted $23 million for projects around the country to explore different approaches to optimizing care during a pandemic. Much of their focus is on reducing health disparities for those at disproportional risk from COVID-19, such as Black and Latinx communities, as is the case for the Penn study.
The analysis here will not just measure how COVID Watch as a whole has benefitted its enrollees, but how different versions of the program may improve care.
"By testing the different ways that we interact with patients and monitor them, we think we can optimize remote care delivery for today's pandemic and how we deliver care in the future," said Krisda Chaiyachati, MD, a co-principle investigator on the study and an assistant professor of Medicine. "This work will also be invaluable. We could help Black and Latinx populations prone to not getting the level of care they need. They deserve better."
Penn Medicine is one of the world's leading academic medical centers, dedicated to the related missions of medical education, biomedical research, and excellence in patient care. Penn Medicine consists of the Raymond and Ruth Perelman School of Medicine at the University of Pennsylvania (founded in 1765 as the nation's first medical school) and the University of Pennsylvania Health System, which together form a $8.6 billion enterprise.
The Perelman School of Medicine has been ranked among the top medical schools in the United States for more than 20 years, according to U.S. News & World Report's survey of research-oriented medical schools. The School is consistently among the nation's top recipients of funding from the National Institutes of Health, with $494 million awarded in the 2019 fiscal year.
The University of Pennsylvania Health System's patient care facilities include: the Hospital of the University of Pennsylvania and Penn Presbyterian Medical Center—which are recognized as one of the nation's top "Honor Roll" hospitals by U.S. News & World Report—Chester County Hospital; Lancaster General Health; Penn Medicine Princeton Health; and Pennsylvania Hospital, the nation's first hospital, founded in 1751. Additional facilities and enterprises include Good Shepherd Penn Partners, Penn Medicine at Home, Lancaster Behavioral Health Hospital, and Princeton House Behavioral Health, among others.
Penn Medicine is powered by a talented and dedicated workforce of more than 43,900 people. The organization also has alliances with top community health systems across both Southeastern Pennsylvania and Southern New Jersey, creating more options for patients no matter where they live.
Penn Medicine is committed to improving lives and health through a variety of community-based programs and activities. In fiscal year 2019, Penn Medicine provided more than $583 million to benefit our community.