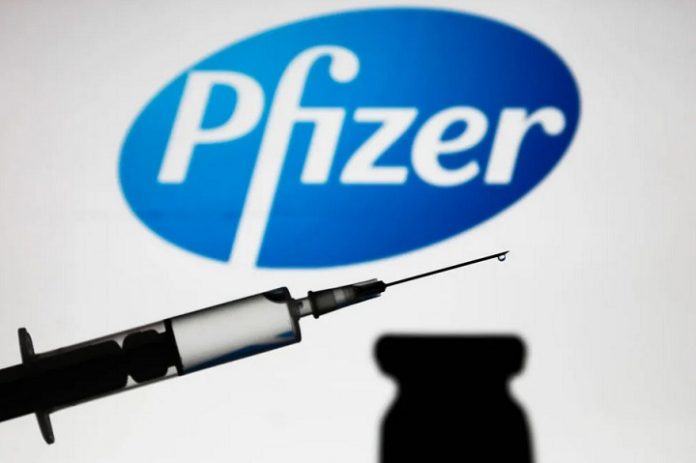 Pfizer and BioNTech submitted an emergency use authorization for COVID-19 vaccine in children 6 months to 5 years to the FDA.A phase 2/3 vaccine trial comprised 1,678 children who got a third dose during the time the Omicron coronavirus strain was the most prevalent. The vaccination looked to be safe and elicited a strong immunological response, according to the trial's findings, which were released on May 23. The findings were neither peer-reviewed nor reported in a medical journal.

The vaccine produced a similar immunological response to two doses in 16-to 25-year-olds, according to antibody levels assessed one month following the third dosage, the companies reported.In this lowest age group, mid-trial findings revealed vaccination effectiveness of 80.3% against symptomatic COVID-19. At least seven days following the third treatment, the companies discovered ten symptomatic patients. The effectiveness rate will not be determined until at least 21 symptomatic instances in the vaccine group are discovered and compared to the number of symptomatic cases in the placebo group.
Vaccines for this age group are lower than those given to older children. People aged 12 and over receive two 30-microgram vaccine doses, while children aged 5 to 12 receive two 10-microgram vaccine doses. Booster dosages are available for both of these categories.The Pfizer/BioNTech vaccine comes in three 3-microgram doses for children aged 6 months to 5 years. The first two doses were separated by three weeks, and the subsequent dose was administered at least two months following the second.
These topline safety, immunogenicity, and efficacy data are incentivising, Pfizer Chairman and CEO Albert Bourla said in a statement last month. They look forward to soon completing their submissions to regulatory agencies worldwide with the hope of making this vaccine accessible to smaller kids as quickly as possible, subject to regulatory authorization.
Vaccine experts have been careful to tweak the amount for younger children, according to Dr. William Schaffner of Vanderbilt University School of Medicine's Division of Infectious Diseases, to have a good benefit with a minimal number of side effects.They are thinking of this as a three-dose vaccine, Schaffner said, and preliminary data from the Omicron era suggests it's actually 80% effective. They will have to take a closer look at that, but so far, that's excellent news.
In the United States, children under the age of five are the only ones who are not eligible for the COVID-19 immunisation. When the results of a two-dose series of the Pfizer/BioNTech vaccine did not demonstrate the predicted level of protection, the vaccine for this group was delayed. The companies said that they would change the experiment to include a third dose.
The US Food and Drug Administration invited the businesses to submit an emergency use authorization request based on the two-dose data in February, but afterwards postponed a session of its vaccine advisory board to assess the third-dose data.
Moderna's COVID-19 vaccine EUA request for people aged 6 to 17 will be discussed by the FDA's Vaccines and Related Biological Products Advisory Committee on June 14. The committee will meet on June 15 to review Moderna and Pfizer's EUA proposals for vaccines for children under the age of six. In late April, Moderna submitted their vaccine data to the FDA for children aged 6 months to 5 years. Its application is based on two 25-microgram dosages separated by 28 days.