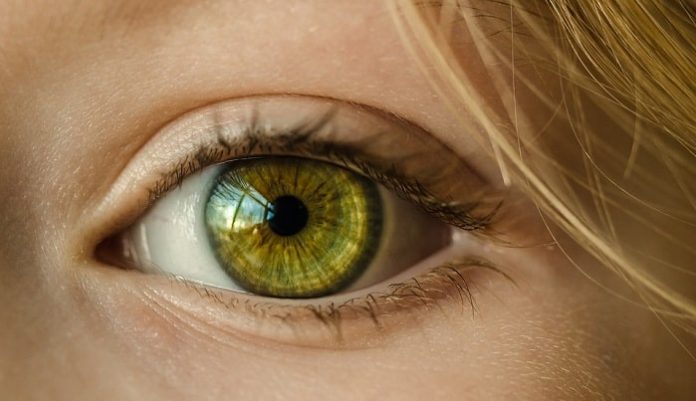 There almost nothing more important than maintaining healthy eyes and keeping your eyesight. At Meijer Optical, we not only offer thousands of frames to fit any style or budget in our eye glass store, but we also offer comprehensive eye exams that will help you do just that. Our certified Opticians will perform a complete series of tests to ensure that you not only have the right prescription but that your eyes are healthy for the future as well.
If you experience vision issues at night – such as blurriness, glare and multiple images – while seemingly having great eyesight in the daytime, you are not alone. Vision problems at night, particularly while driving, are prevalent among the general population.
Doctors comment that age is not the only factor contributing to nighttime driving issues. Younger patients have this issue as well, particularly if they are nearsighted. Working at your laptop for too long without a break, for instance, can contribute to dry eyes, thereby worsening glare at night. In addition, exposure to UV rays, as a result of not properly protecting eyes with sunglasses when outdoors, can contribute to these issues as well. Finally, sometimes even wearing your contacts for too long, or not having the correct fit, can make the cornea swell leading to vision issues at night.
So, if you are plagued with these kinds of issues, what can you do? Your first step should be to schedule an eye exam as soon as possible at Meijer Optical. At the appointment, your doctor will perform a comprehensive eye exam to gain an understanding of what is going on with your eyesight as well as to rule out any other serious underlying causes. Then, you will be prescribed special lenses, called anti-glare or non-glare, to diffract light enabling you to see more. A clear coating is applied to the top of the lens, or built within the lens itself, to reduce reflections.
Remember, it is also very important to protect your eyes from harmful UV rays. UV rays can be damaging to both your skin and to your eyes. The best way to protect yourself from these damaging rays is by wearing sunscreen and UV protected sunglasses. Unprotected eyes can result in corneal damage, premature development of cataracts, and other eye disorders.
Did you know that sunglasses without an Ultraviolet Treatment can actually increase UV exposure? The dark tint of plain sunglasses allows the pupil to open wider, thus allowing more harmful UV rays to pass through the eye. So, it is important for the long-term health of your eyes to make sure you are wearing sunglasses that will protect your vision vs. damaging it.
Regular eye exams are critical for maintaining the health of your eyes. During your exam, an optometrist checks for color blindness, proper eye movement and alignment and depth perception. Your doctor will also likely perform tests for conditions such as glaucoma and they will examine your eyes for early warning signs of cataracts, macular degeneration and other common vision issues.
At Meijer Optical, we take your vision very seriously, and we hope it's important to you, too. Here are just a few facts about the importance of getting regular eye exams to motivate you to get your eyes checked out on a regular basis:
Your eyesight changes gradually over time, but even slight issues with your vision can make a big impact on your overall well-being. Left undetected and untreated, these issues may lead to headaches or blurry vision. And did you know that eye exams are often the first way serious chronic issues such as high blood pressure and diabetes are detected. This is why it is so important to be proactive about your eye health and it is comprehensive, regular eye exams, in addition to your wellness checkups, that can help you avoid these very serious issues.
Meijer Optical accepts thousands of vision care plans including EyeMed, Aetna, Advantica, Vision Benefits of America, OptiCare and Avesis. Your vision benefits can be used towards prescription eyewear and contact lenses. Book your exam today or bring in any valid prescription. Use your benefits to select from hundreds of designer eyeglasses and sunglasses. Ask your optician for details. To find out if we accept your vision care, call your local Meijer Optical.
In addition to any vision insurance plan you have, you may be able to use a Flexible Spending Account to cover expenses for your vision care. If you opted into an FSA provided by your employer, you are already contributing pre-tax money from your paycheck into an account. That money can be used to pay for eligible medical expenses that your insurance doesn't cover. These can include eye exams, prescription eyeglasses, contact lenses and fitting costs. And we offer 50% off a complete pair of glasses at all our locations.