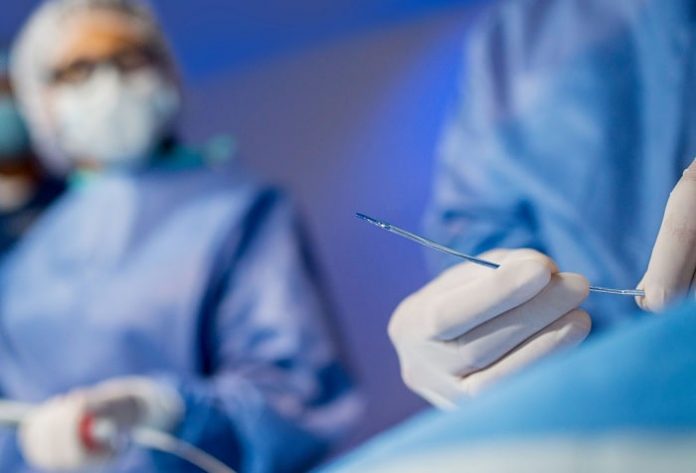 Royal Philips (NYSE: PHG, AEX: PHIA), a global leader in health technology, today announced its response to the U.S. Food and Drug Administration's (FDA) Letter to Health Care Providers regarding treatment of peripheral artery disease (PAD) in the superficial femoropopliteal artery (SFA) with paclitaxel-coated devices.  
Importantly, the FDA recommendation continues to provide access to paclitaxel-coated therapies for patients suffering from PAD, while emphasizing the need for physicians to discuss the benefits and risks of therapy and diligently monitor their patients. For patients at high risk of restenosis, the letter outlines that physicians may determine that the benefits of treatment with paclitaxel-coated devices outweigh the risks. 
Philips remains very confident in the safety and performance of its unique Stellarex low-dose drug-coated balloon (DCB) [1] as a treatment option for patients with PAD, including the durable primary patency (maintained blood flow) demonstrated in complex patients studied in randomized controlled trials at three years. In addition, an analysis [2] of two randomized controlled trials has shown no difference in mortality between patients treated with Stellarex DCB versus those treated with percutaneous transluminal angioplasty (PTA) through three years, with no device-related deaths.
Stellarex is unlike any other DCB in the industry for the treatment of PAD as it features the EnduraCoat Technology, a unique coating consisting of polyethylene glycol as the base material, the so-called 'excipient', and a combination of amorphous and crystalline paclitaxel particles dispersed in it. EnduraCoat provides efficient drug transfer, effective drug residency with high coating durability and minimal particulate loss, and therefore enables a low therapeutic drug dose.  
"Philips appreciates the thoughtful discussions we have had with the FDA, our industry partners, and physician leaders to help clarify the benefits and possible risks of paclitaxel-coated therapies," said Chris Landon, Business Leader, Image Guided Therapy Devices at Philips. "The safety of patients is our highest priority and we will continue to work with the FDA and our industry partners on further actions to assess the long-term safety and appropriately inform patients of the potential risk." 
Philips will continue to follow up on all its clinical trials including the ILLUMENATE Pivotal trial, the ILLUMENATE European Randomized Controlled Trial (EU RCT), and the ILLUMENATE SAVER registry. The company is also focused on continued enrollment in its ILLUMENATE Below the Knee (BTK) clinical trial. 
About Royal Philips
Royal Philips is a leading health technology company focused on improving people's health and enabling better outcomes across the health continuum from healthy living and prevention, to diagnosis, treatment and home care. Philips leverages advanced technology and deep clinical and consumer insights to deliver integrated solutions. Headquartered in the Netherlands, the company is a leader in diagnostic imaging, image-guided therapy, patient monitoring and health informatics, as well as in consumer health and home care. Philips generated 2018 sales of EUR 18.1 billion and employs approximately 78,000 employees with sales and services in more than 100 countries. News about Philips can be found at www.philips.com/newscenter.