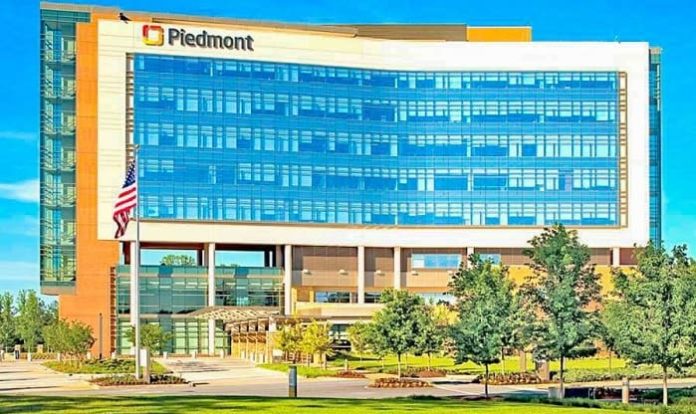 Piedmont Newton Hospital has been designated as a Remote Treatment Stroke Center by the Georgia Department of Public Health Office of EMS and Trauma. The designation recognizes Piedmont Newton's excellence in providing stroke care to patients in Newton County and surrounding communities.
"We know time is of the essence when it comes to stroke diagnosis and treatment. Patients exhibiting stroke-like symptoms need emergency medical treatment which they will receive at Piedmont Newton eliminating the need for the extra time required to travel to a facility outside of the community," said Norris Little, M.D., chief medical officer at Piedmont Newton Hospital.
Stroke is the fifth leading cause of death and No. 1 cause of disability in the United States. Georgia is in the stroke belt, an 11-state region where studies show that the risk of stroke is 34 percent higher for the general population than in other areas of the country.
Stroke is the obstruction of blood flow to the brain. This can be caused by a clot (called an ischemic stroke) or a blood vessel rupturing (called a hemorrhagic stroke). A TIA (transient ischemic attack), or "mini stroke", is caused by a temporary clot.
"Approximately 2 million brain cells die each minute when you are having a stroke so getting to the closest stroke-ready hospital is key in preventing disability," said Erica Walker, BSN, RN, stroke and cardiovascular program manager at Piedmont Newton. ""Unlike other parts of the body, the brain cannot repair itself so the damage that occurs during a stroke is permanent."
To treat acute ischemic stroke, emergency physicians can administer the clot-busting drug Alteplase (tPA) or tissue plasminogen activator. However, to be effective, Alteplase (tPA) must be given within three to four-and-a-half hours of the onset of symptoms.
"When a patient arrives at the emergency department with stroke-like symptoms, all departments know that we have a small window of time to be able to administer Alteplase (tPA)," said Walker. "The tremendous collaboration between the emergency department, radiology, laboratory, registration and just about every other department supports a quick diagnosis of the patient and initiation of appropriate treatment."
Piedmont Newton began the certification process in November 2018. The process to become a Remote Treatment Stroke Center is intricate and demanding with all departments involved with treating a stroke patient receiving intense training, including Piedmont Newton EMS staff. The Georgia Department of Public Health Office of EMS and Trauma collects and reviews hospital-specific data before making a decision to grant certification, and, ongoing, the hospital continuously reports information to the DPH to ensure it is meeting the guidelines and standards set by the certifying department.
"Being recognized as a Remote Treatment Stroke Center for the high-quality stroke care we provide at Newton demonstrates our commitment to being an integral part of a comprehensive and growing stroke care system throughout the state," said Little. "We want to work with our community to reduce the incidence of stroke and improve the health and lives of the residents we serve."
Members of the community should know the BEFAST acronym so they can recognize signs of a stroke and get help as quickly as possible.
Balance – Watch for sudden loss of balance.
Eyes – Check for vision loss.
Face drooping – Does one side of the face droop or is it numb? Ask the person to smile. Is the person's smile uneven?
Arm weakness – Is one arm weak or numb? Ask the person to raise both arms. Does one arm drift downward?
Speech difficulty – Is speech slurred? Is the person unable to speak or hard to understand? Ask the person to repeat a simple sentence, like "The sky is blue." Is the sentence repeated correctly?