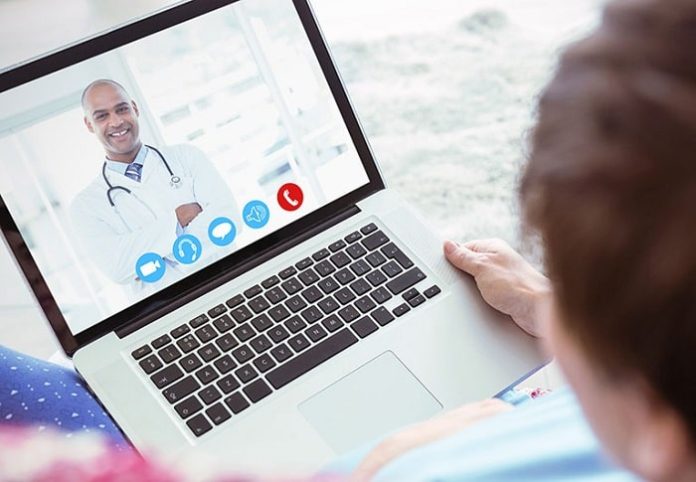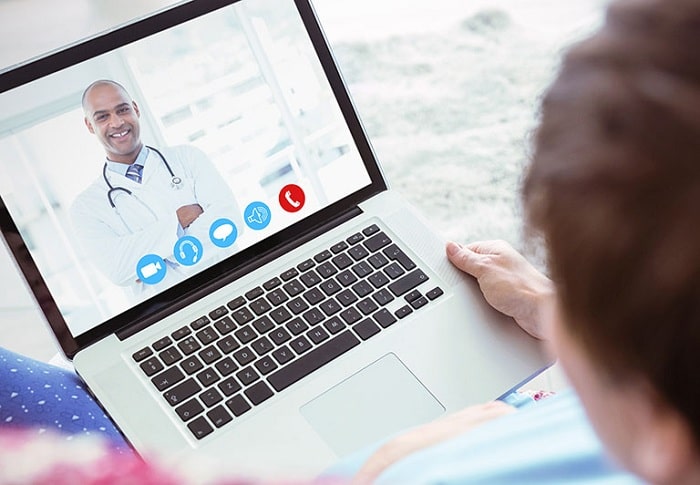 Porter Medical Center has a client base of 16,000 adult and pediatric patients in Addison County. That's a lot of potential patient visits during any given year.
But what's an ailing person to do when he or she has been ordered to self-isolate during a pandemic?
The answer: Telehealth visits, through which patients receive remote, "virtual" checkups — through a phone and/or computer monitor — with their physician. Though not as ideal as an in-person visit, telehealth appointments are allowing physicians to diagnose patients from afar and either link them with medications and directions for healing, or tell them to get to the hospital or doctor's office pronto for a more in-depth assessment.
It was just a few years ago that telehealth was being piloted in Addison County. It's now being fast-tracked and expanded, to great effect, in the COVID-19 era.
"It's exciting to see that it's catching on and patients are really benefiting during this pandemic," Dr. Natasha Withers, medical director for primary care at Porter Medical Center, said during a recent telephone conference with the Independent. She and Porter Medical Center Regional Physician Leader Dr. Carrie Wulfman provided a tutorial on how telehealth is being used — not only in this county, but also throughout the state. Porter and other affiliates of the University of Vermont Medical Center are all offering the service.
"We've seen a big increase in video visits daily," Dr. John R. Brumsted, president and CEO of the UVM Health Network, said through a written statement. "Last week, we reached more than 4,000 meetings — a number that includes patient visits as well as internal staff meetings. We've worked quickly to equip all clinical practices with devices, education and technical support. We're also supporting patients who make Zoom appointments by offering technical assistance prior to their visit, and we have addressed concerns regarding Zoom's security and privacy… We expect these telehealth programs to continue long after pandemic restrictions have ended."
Here's how it works.
Porter staff works with the patient to schedule an appointment. The patient must sign an "Informed Consent" form prior to the telehealth visit, indicating he or she understands and agrees to the benefits and risks of a telehealth videoconference.
The patient might get a call form a Porter official the day before the appointment to make sure the appropriate technology is set up at both ends.
Patients should ideally prepare for the videoconference by having weight and height measurements ready, as well as pulse and blood pressure readings. The patient should also be ready to describe any illness symptoms and prepare questions for the attending physician.
"I've been quite impressed with my patients," Withers said. "They are very prepared when I sign on. They often have their blood pressure, their weight, their pulse — they know all the things I want them to have, and they have all of those things teed up for me ahead of time."
Health care providers have complete access to the patient's electronic medical record, and can electronically order prescriptions and write medical orders based on the person's need.
A patient visit is private and confidential, and the technology — the Zoom platform — includes privacy safeguards and security of patient health information. State law doesn't allow any recording to be made of a telemedicine session, nor are patients allowed to record it from their end.
"UVM has taken a close look at the safety of Zoom and we are confident this is the best platform to use," Withers said. "We've added a new level of security by adding a password, in an effort to eliminate any hacking into the system. All of our patients have both an individualized meeting ID, and a password."