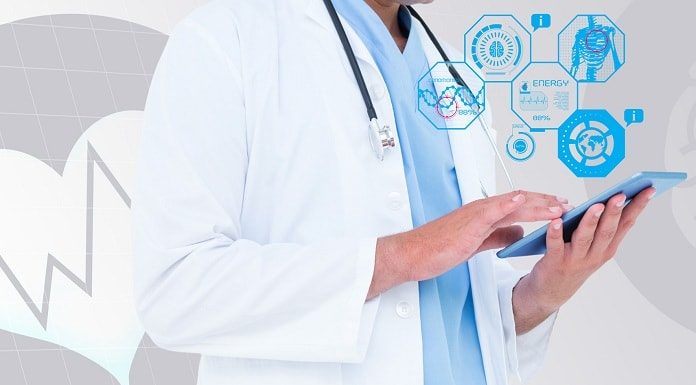 One of the most commonly cited complaints from patients centres around not being engaged in key decisions about their health. Patients want better communication, in language they can understand, so that they can take part in informed decision-making regarding appropriate treatments, medications and services that work for them as individuals. However, all too often, the traditional paternalistic model of healthcare delivery, 'doctors know best', ultimately leaves patients feeling left out of critical decisions about their care.
The digital shift
With the coronavirus pandemic continuing to touch upon every aspect of our lives, there has never been a more opportune time to consider the way in which we deliver health and care services. In the space of just a few months, healthcare providers have been able to rapidly transform services through the use of digital health technologies to support safe and effective care in the most challenging of circumstances – from greater use of remote consultations (online or by telephone) and the electronic prescribing service, to mobilising artificial intelligence (AI) and big data to track COVID-19 cases and develop vaccines.
But with the pandemic showing no signs of slowing and digital health technologies becoming more widely embedded, we must now build on this opportunity to design services with patient needs truly at their centre.

Putting patients first
Last year, new models of care being envisaged by NHS England included a 'digital first' option for most patients, allowing for longer and richer face to face consultations with clinicians for patients who needed or wanted it most. Clinicians would be supported by digital tools enabling real-time information and decision support when they needed it, and people would be supported through wearable devices and access to information about their well-being to better manage their own health.
Fast forward one year, and remote video consultation platforms approved by NHS Digital, including those from AccuRx and iPLATO, have demonstrated that there is demand for online patient communication systems, which can serve the needs of both patients and their GPs. Importantly, although virtual consultations will not suit every patient, by giving them the choice, GPs can free up appointments for face to face consultations for patients who most need or want them.
Other companies have also recognised the value of patient centricity in innovation development. For example, Aseptika have been working with hospitals to provide a self-care platform, Active+me, which helps to deliver rehabilitation for cardiac patients during the COVID-19 pandemic.
Their Active+me solution empowers patients to take charge of their own recovery, providing them with standard cardiac rehabilitation care guidance and medical monitors to take home and record their activity levels, blood pressure, weight and oxygen saturation. The data is then uploaded to an app and shared securely with clinicians at their pilot site in Addenbrooke's Hospital, Cambridge.
Importantly, patients enrolled in the pilot were able to complete their programme without the need for face to face contact. The app made it easy to have regular access to data, motivating patients to monitor their diet and lifestyle and track trends over time, and shift the focus away from hospitals and into the community.

Frugal innovation
Beyond the pandemic, western societies can also learn from the principals of frugal innovation. These are deployed in the developing world where resources and infrastructure often require a more flexible approach. For example, as GE Healthcare have developed and marketed an affordable, battery-operated ECG machine for use in rural clinics in India and China, why would western economies struggling with economic constraints and recession not also want a simplified, cost-effective solution that offers a better patient experience with reduced travel and ease of access?
Given the ever-increasing costs of regulation, clinical trials and market access generally, companies could benefit from considering what a 'minimally viable product', which delivers the patient and user benefits without being over engineered, would look like.
If patients cannot clearly see the benefits to them, they can often be distrustful of new technology. However, if new digital solutions are co-produced with end users and citizens in mind, the technology itself can be improved, as well as their adoption and use in healthcare systems.
If advantages have also been clearly explained, patients will trust in these tools, allowing the benefits of reducing bureaucracy, releasing clinical time, improving patient safety and empowering patients to have more control over their health, to be ultimately realised.