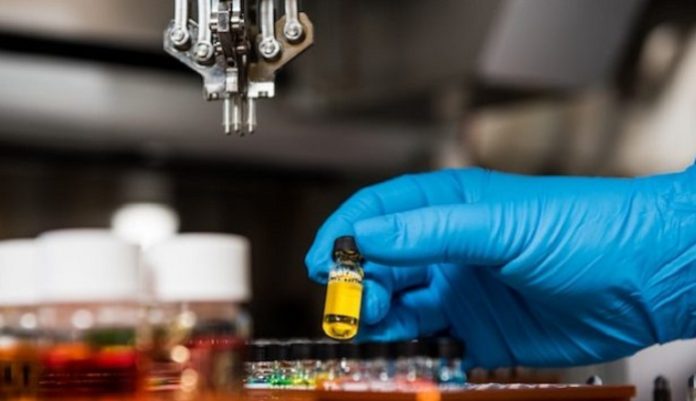 Race Oncology is pleased to report positive clinical data from the investigator initiated Phase II clinical trial of bisantrene, conducted at Israel's Sheba Medical Centre.
This open label, single agent trial studied patients (n=10) with relapsed or refractory Acute Myeloid Leukaemia (R/R AML) who on average had failed three prior lines of treatment. Bisantrene was found to be well tolerated, and after only a single course of treatment, had an overall clinical response rate of 40%.
Professor Borje Andersson, Chair of Race's Clinical Advisory Board and an international authority in clinical leukaemia and stem cell research commented, "While bisantrene had been demonstrated to be an effective AML salvage drug in the 1980's, the data we had were old. It was important for us to study it by today's standards using the current formulation, as we sought to confirm whether our strategy of repurposing this drug was sound. We also wanted to confirm that bisantrene could still generate a meaningful response rate in this highly frail patient population with heavily pre-treated AML."
"Importantly, in this study we saw a meaningful reduction in leukaemic disease burden and an overall response rate in 40% of the patients. While we must study the drug further, it appears that with this kind of response, bisantrene based therapy may have potential to serve as an important bridge to an allogeneic stem cell transplantation in patients who otherwise have few therapeutic options."
Background
R/R AML remains a significant therapeutic challenge. While meaningful therapeutic gains have been achieved in recent years with the introduction of new targeted drugs, clinical outcomes still remain unsatisfactory. The class of drugs referred to as anthracyclines are an essential component of induction chemotherapy for AML patients, however mainly due to cardiotoxicity concerns, they are not broadly prescribed in relapsed or refractory AML settings. Bisantrene, which is an anthracene with anthracycline-like activity, was shown in earlier studies to be an effective salvage therapy in R/R AML with little or no discernible cardiotoxicity.
In this study, Israel's Chaim Sheba Medical Centre studied the clinical efficacy of bisantrene in a cohort of heavily pre-treated, R/R AML patients under the leadership of Principal Investigator, Professor Arnon Nagler.
This investigator initiated study consisted of 10 patients who had received a median of three lines of prior therapy, including 7 patients who had relapsed following allogeneic stem cell transplantation. Three patients had an antecedent myeloid disorder while four patients had extramedullary disease (located outside of the bone marrow) at the time of recruitment.
Of the ten patients, one achieved a complete remission (CR) and three patients achieved a partial remission (PR), resulting in an overall response rate of 40% after only a single course of bisantrene treatment, with one patient being bridged to allogeneic stem cell transplantation. No patients were removed from the study during treatment.
Next generation DNA sequencing of the responding patient samples identified a wide array of genetic mutations including those associated with activated signalling, splicing, chromatin modification, and epigenetic modification. Bisantrene had marked activity in patients with the difficult to treat extramedullary AML, such as leukemia cutis, chloromas, and CNS disease 3. Interestingly, all four patients who had a clinically significant response to bisantrene had extramedullary disease.
The most frequently reported serious adverse event were thrombocytopaenia (low blood platelets) (60% Grade 3/4) and mucositis (mouth ulcers) (60% Grade 3/4), both of which are expected side effects of anthracyline and anthracene chemotherapeutics. One patient experienced transient Grade 1 kidney toxicity and there were no liver toxicities observed. These adverse events are at similar or lower levels to those seen in the historical bisantrene trials 4. Importantly, no anaphylactoid-type reactions were observed in any patient over the course of treatment, a serious adverse event regularly observed in the historical trials.
Chief Scientific Officer, Dr Daniel Tillett said, "A key focus of this trial was a determination of bisantrene's safety in a modern context, so it was encouraging to see the drug's tolerability profile compared favourably with other commonly used chemotherapy agents such as the anthracyclines. The side effects were in keeping with what we would expect to see with all chemotherapeutics of this class and provide further evidence of bisantrene's clinical safety.
"These results are pleasing from both a safety and activity perspective, particularly given the clinically challenging patient population included in this trial." The Sheba investigators concluded that the study showed bisantrene to be an agent with an acceptable safety profile and promising anti-leukemic activity. Data from this study will be submitted by the Sheba team to a peer-reviewed medical journal for publication.
About Race Oncology
Race Oncology (RAC) is a drug development biotech with a Phase II/III cancer drug called Bisantrene. RAC has compelling clinical data for Bisantrene in acute myeloid leukaemia (AML) as well as breast and ovarian cancer. RAC is pursuing an exciting '5-Path' clinical development strategy that involves parallel US and Australian clinical trials in AML, breast and ovarian with clinical trials to begin in 2020.