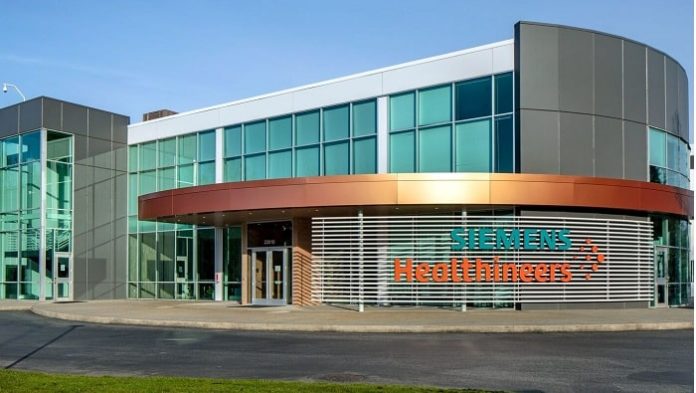 Siemens Healthineers announced the establishment of manufacturing operations in the United States at its Issaquah site to supplement its existing overseas manufacturing operations. The company's recently renovated Issaquah, Washington site will complete high-level assembly of its ultra-premium ACUSON Sequoia ultrasound system with the capability of supporting other products in its portfolio.
Effective May 11, the Siemens Medical Solutions, USA, Inc., Ultrasound business has changed its Headquarters/Legal Manufacturer site from its current location in Mountain View, California to its existing facility located at 22010 S.E. 51st Street, Issaquah, WA, 98029. The Silicon Valley office in Mountain View remains in operation and will become a satellite office to continue leveraging local talent.
"Establishing manufacturing capacity will benefit our customers through enhanced responsiveness, additional production flexibility and improved order to customer delivery time," said Bob Thompson, Head of Ultrasound, Siemens Healthineers. "Moving the headquarters to Issaquah is an important step in the growth and evolution of our Ultrasound business, and an opportunity to expand solutions to deliver precision medicine."
Siemens Healthineers began its presence in the Issaquah region in 1993 and with the recent renovation and added manufacturing operations expects to continue its strong foothold in the region. The company recently completed an extensive renovation to the two story 139,000 square foot building. The company currently has more than 300 employees in Issaquah.
About Siemens Healthineers AG
Siemens Healthineers AG is shaping the future of Healthcare. As a leading medical technology company headquartered in Erlangen, Germany, Siemens Healthineers enables healthcare providers worldwide through its regional companies to increase value by empowering them on their journey towards expanding precision medicine, transforming care delivery, improving the patient experience, and digitalizing healthcare. Siemens Healthineers is continuously developing its product and service portfolio, with AI-supported applications and digital offerings that play an increasingly important role in the next generation of medical technology. These new applications will enhance the company's foundation in in-vitro diagnostic, image-guided therapy, and in-vivo diagnostics. Siemens Healthineers also provides a range of services and solutions to enhance healthcare providers ability to provide high-quality, efficient care to patients. In fiscal 2019, which ended on September 30, 2019, Siemens Healthineers, which has approximately 52,000 employees worldwide, generated revenue of €14.5 billion and adjusted profit of €2.5 billion.