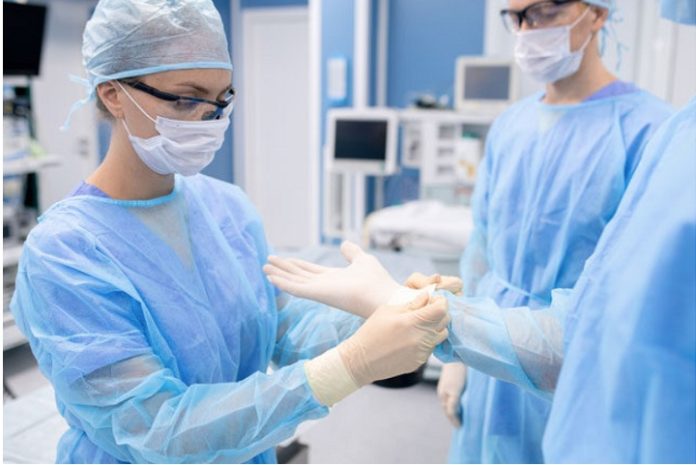 Interestingly, Universities Admissions Service UCAS which is based in Cheltenham, England has confirmed that because of the COVID-19 pandemic, the work which the NHS nurses has done has proven to be inspirational for many students to enrol to join the profession. The UCAS has gone on to confirm that the number of 18-year-olds opting to study nursing has surged by 38% since 2019. 
It is well to be noted that more than two-thirds of the nursing applicants have quoted the pandemic as the reason behind their inspiration to take up the course and become a nurse. As per Clare Marchant, who is the chief executive at UCAS, it is indeed heartening to see so many students coming up to join nursing. There has also been a surge, which is witnessed in the total number of nursing applicants across all the age groups last year in 2021. If we roll out a number, it comes to somewhere around 28,815 aspirants wanting to choose nursing, which is a record by itself. Marchant adds that the staff shortages could be addressed if the applicants show their intent and willingness to move across the country and take up a role. At the same time, she opines that it would be great to see more men apply.
According to her, in the first lockdown, massive participation was seen from individuals wanting to apply for a nursing career, and the same was repeated the following year, i.e., in 2021 as well. She is expecting the same to take place this year too.
What has really motivated the aspirants is the journey that takes place along with the patients, the well-being of the entire country, and their contribution to society in its purest form. The rising numbers can be seen at the University of Gloucestershire, which has seen a consistent growth in the number of nursing applicants. The figure has in fact doubled from 61 to 120 in the last 4 years. The Chief Nurse at Health Education England, Prof. Mark Radford, says that the scenario could have had a detrimental effect on people, but it is the other way around as people have reasoned the pandemic as their push for choosing a profession in nursing.
Also in Somerset county, a new link up between a college and a hospital at Taunton is proving to be inspirational for people getting into nursing. There have been instances where students who are as young as 16 years of age are given hands-on experience while they study their subjects. One of the students, Angelina, says that she is enjoying putting whatever she has learned into practice. She goes on to add that just being able to do something for people is extremely rewarding.
Ethna Bashford, NHS' Somerset Foundation Trust Director for Patient Care, says that we are in the midst of a pandemic and it is all about getting that timing right so that pupils have the right supervision and are also taught the way they should be. According to her, they will never put students in a precarious situation where they aren't either capable or able to work out something.
Reference – This story is published based on a news report issued by BBC on 23rd-Jan-2022.
www.bbc.com/news/uk-england-gloucestershire-60083446