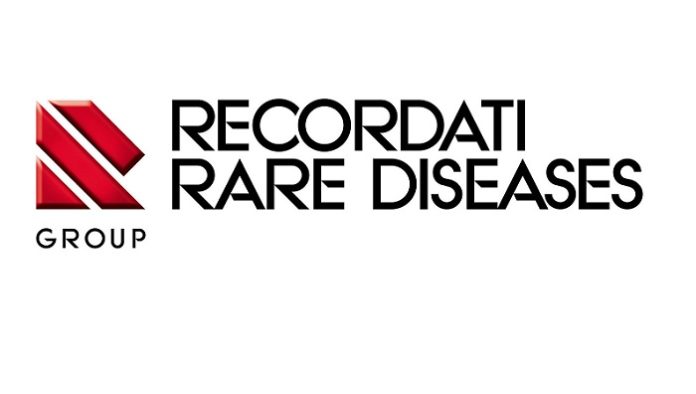 Recordati Rare Diseases Inc. announces positive results from the large Phase III LINC-4 study of ISTURISA® (osilodrostat) for the treatment of patients with Cushing's disease for whom pituitary surgery is not an option or has not been curative. Data from the LINC-4 study demonstrate that a significantly higher proportion of patients receiving ISTURISA achieve normal mUFC, the primary treatment goal for Cushing's disease, after 12 weeks of treatment versus placebo (77% vs 8%; P<0.0001).
Improvements in mUFC levels are sustained over 36 weeks of treatment (81% of patients). ISTURISA is well tolerated and has a manageable safety profile, with the most common adverse events in LINC-4 being arthralgia, decreased appetite, fatigue, and nausea. The findings from LINC-4, the first Phase III study of a medical therapy in Cushing's disease to contain an upfront placebo-controlled phase, builds upon existing clinical evidence and affirms the effectiveness of ISTURISA in this hard-to-treat patient population.
"Cushing's disease is a chronic and debilitating condition that can be extremely challenging to manage and, if left inadequately treated, can have a significant impact on patients' quality of life and increase the risk of mortality", said Richard Feelders, MD, Professor of Endocrinology at the Erasmus University Medical Center, Rotterdam. "Data from this important Phase III study show that ISTURISA® (osilodrostat) is an effective and well-tolerated therapy for Cushing's disease, which significantly reduces and normalizes mUFC levels in most patients. These data are encouraging given the high unmet medical need for patients with this rare disorder".
"The compelling topline LINC-4 data confirm the effectiveness of ISTURISA for the treatment of this rare, potentially life-threatening disease", stated Andrea Recordati, CEO. "We are deeply grateful to the patients, investigators, clinicians and study staff whose ongoing participation in the clinical development of ISTURISA has helped bring this therapy to patients in need".
Data from the LINC-4 study reinforce the clinical benefits of ISTURISA as an effective and generally well-tolerated oral treatment option for patients with Cushing's disease. ISTURISA has recently received marketing authorization in the United States (March 2020) for the treatment of Cushing's disease.
About Cushing's disease
Cushing's disease is a form of Cushing's syndrome, in which chronically elevated cortisol levels is triggered by a pituitary adenoma secreting excess adrenocorticotropic hormone (ACTH).4 It is a rare, serious and difficult-to-treat disease that affects approximately one to two patients per million per year. Prolonged exposure to elevated cortisol levels is associated with considerable morbidity, mortality and impaired quality of life as a result of complications and comorbidities.5 Normalization of cortisol levels is therefore a primary objective in the treatment of Cushing's disease.
About LINC-4
LINC-4 is a large randomized, double-blinded, multicenter, 48-week trial with an initial 12-week placebo-controlled period to evaluate the safety and efficacy of osilodrostat in patients with Cushing's disease. The primary endpoint in the LINC-4 trial is the proportion of patients randomized to ISTURISA® and placebo, separately, with a mUFC ≤ULN at the end of the 12-week placebo-controlled period. The key secondary endpoint is the proportion of patients in both arms combined with a mUFC ≤ULN after 36 weeks. LINC-4 involved 73 patients with persistent or recurrent Cushing's disease or those with de novo disease who were not candidates for surgery.
About ISTURISA®
ISTURISA is a cortisol synthesis inhibitor that works by preventing 11-betahydroxylase, an enzyme responsible for the final step of cortisol biosynthesis in the adrenal gland, from being created. ISTURISA is available as 1 mg, 5 mg and 10 mg film-coated tablets. Please see prescribing information for detailed recommendations for the use of this product.7 In March 2020, the FDA granted marketing authorization for ISTURISA in the United States. For more information visit
About Recordati Rare Diseases Inc.
Recordati Rare Diseases Inc. is a biopharmaceutical company committed to providing often-overlooked orphan therapies to the underserved rare disease communities of the United States. Recordati Rare Diseases is a part of the Recordati Group, a public international specialty pharmaceutical company committed to the research and development of new specialties with a focus on treatments for rare diseases.
Recordati Rare Diseases' mission is to reduce the impact of extremely rare and devastating diseases by providing urgently needed therapies. We work side-by-side with rare disease communities to increase awareness, improve diagnosis and expand availability of treatments for people with rare diseases. The company's U.S. corporate headquarters is located in Lebanon, NJ, with global headquarter offices located in Milan, Italy.