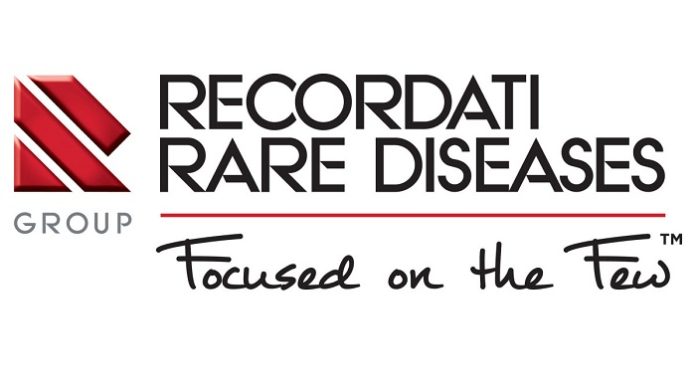 Recordati Rare Diseases Inc. announces that Lancet Diabetes & Endocrinology has published results from the Phase III LINC-3 pivotal study of ISTURISA, recently approved for the treatment of Cushing's disease in adults. Patients with Cushing's disease have an increased risk of significant comorbidities, including cardiovascular and cerebrovascular diseases as a result of excessive cortisol levels.1 Data from the large LINC-3 study, which enrolled 137 patients with Cushing's disease, demonstrate that ISTURISA rapidly reduces mUFC and sustains this reduction alongside improvements in comorbidities, clinical signs and patients' quality of life over 48 weeks.
"The exciting data, published today, underscore the efficacy and safety of ISTURISA in a prospective setting, and represent a significant advance for the management of patients with Cushing's disease, a serious and potentially life-threatening rare condition," said Rosario Pivonello, MD, Professor of Endocrinology at the Federico II University of Naples, Italy. "I would like to thank all the patients who participated in the LINC-3 study, and their families, who have helped to bring this new and welcome treatment option to this underserved patient population."
The LINC-3 study met its primary endpoint, with significantly more patients maintaining normal mUFC with ISTURISA without a dose increase than placebo (86% vs 29%; P<0.0001) following 8 weeks of randomized withdrawal (week 34). Further analysis of patients' mUFC response found:
Over half (53%) of patients achieved the key secondary endpoint of a normal mUFC after an initial 24 weeks of open-label treatment with ISTURISA, without any dose increase after week 12
Most (72%) patients had normal mUFC at week 12
Two-thirds (66%) of patients had normal mUFC at the end of the 48-week study
Almost all (96%) patients achieved normal mUFC at some point during the study, with a median time to first complete response of 41 days
Decreases in mUFC levels during treatment with ISTURISA were accompanied by improvements in clinical signs and cardiovascular-related risk factors (weight, BMI, blood glucose, blood pressure, and total cholesterol). ISTURISA is well tolerated, with the most common adverse effects in LINC-3 being nausea (42%), headache (34%), fatigue (28%) and adrenal insufficiency (28%).
"The publication of these data in Lancet Diabetes & Endocrinology confirms ISTURISA as an effective new treatment option for patients with Cushing's syndrome," said Andrea Recordati, CEO. "Following the recent approval of ISTURISA in the US and EU, we are excited to bring ISTURISA to all of those patients who need it."
About Recordati Rare Diseases Inc.
Recordati Rare Diseases Inc. is a biopharmaceutical company committed to providing often-overlooked orphan therapies to the underserved rare disease communities of the United States. Recordati Rare Diseases is a part of the Recordati Group, a public international specialty pharmaceutical company committed to the research and development of new specialties with a focus on treatments for rare diseases.
Recordati Rare Diseases' mission is to reduce the impact of extremely rare and devastating diseases by providing urgently needed therapies. We work side-by-side with rare disease communities to increase awareness, improve diagnosis and expand availability of treatments for people with rare diseases. The company's U.S. corporate headquarters is located in Lebanon, NJ, with global headquarter offices located in Milan, Italy.