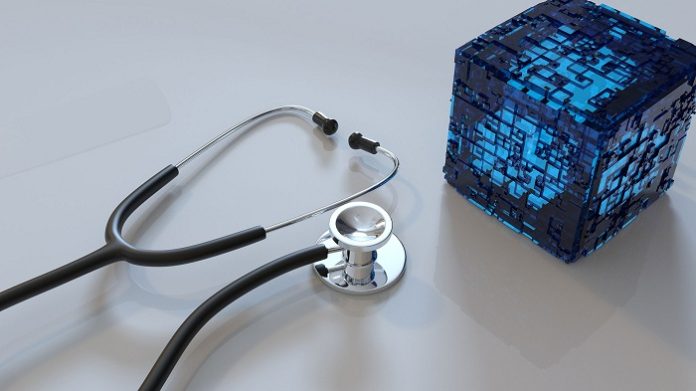 Blockchain technology company Maxonrow is hosting its first ever hackathon to help reimagine blockchain for applications in healthcare in response to the global challenges posed by the COVID-19 pandemic.
The MAXathon challenges are based on the Maxonrow SDK script, which the company used to build MedsLOCK. Created in tandem with Avantas Tech Accelerator, MedsLOCK is a blockchain-based control and communication ecosystem that provides real-time insights during pandemics.
Using blockchain for pandemic analytics
During the COVID-19 outbreak, data is crucial to making informed decisions. At the same time, citizens are concerned about any incursion to privacy resulting from data collection initiatives. The MedsLOCK platform provides a single source of reliable, verifiable pandemic analytics to government agencies, health officials, and other stakeholders, and the core objective is to make COVID-19 data collection and exchange between stakeholders automated, transparent, and trusted with the help of distributed ledger technology.
Muhammad Salman Anjum, Avantas' Managing Director, said: "Privacy is a key issue during the current and future pandemics, and as such, blockchain platforms ensure that information is shared without compromising privacy. With MedsLOCK, we make sure we add trust to the data flow." The MAXathon Challenge
Participants in the MAXathon hackathon will have a chance to win a share of a €15,000 prize pool by building solutions for any of the five challenge categories.
The challenges categories are:
· Physical Distancing – Distancing measures are one of the most impactful ways to contain the spread of COVID-19. How can we use analytics in smarter solutions to help governments implement social or physical distancing measures?
· Credential and Certificate Issuance – Governments need a way of easily verifying if a patient has had COVID-19 and is virus-free. Help us build a solution that can help governments quickly retrieve verifiable data.
· Welfare – Businesses and citizens have become reliant on governments for welfare due to the restrictions imposed by the pandemic. Can we lower transaction costs by removing intermediaries and increasing transparency to welfare beneficiaries?
· Virtualising the 'New Normal' – Are there any creative ways that blockchain can be used to navigate the need for physical distancing, creating new virtual paths to connect with one another?
· UI/UX – There are many data representations of the pandemic. How can we present a holistic, multi-dimensional dashboard with unique features?
Maxonrow has assembled a stellar team of judges and mentors for MAXathon, including Holger Schmidt, partner at PwC's strategy division, Nisa Amoils of VC firm Grasshopper Capital, along with representatives from Audi, Dash.org, and members of Maxonrow and Avantas Tech's senior leadership.
There will also be 16 mentors working with participating teams, comprised of members of Maxonrow's technical teams and leaders within the blockchain space.
The latter includes Amber Urquhart, Head of Business Development at quant trading firm TDX Strategies, Gabriel Dymowski, CEO at Doxychain, and a laureate of Forbes 25 under 25. Also participating in the mentorship team are Massimo Buoni, a UN global technology expert, and Steven Boylan, co-founder and CEO of Trt:Labs, a specialist digital transformation consultancy.