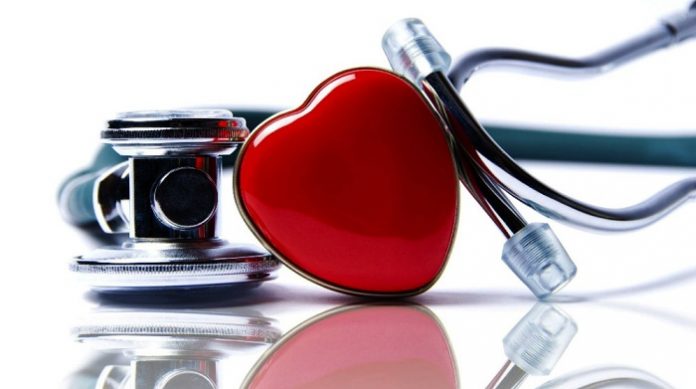 In the largest trial to date to assess cardiovascular outcomes for an important class of diabetes medications, researchers have found that dapagliflozin markedly reduced the risk of hospitalization for heart failure in a broad population of patients with diabetes.
This benefit was seen across the study population, including in patients who did not have a history of heart attack or heart failure. Results of the Dapagliflozin Effect on CardiovascuLAR Events – Thrombolysis in Myocardial Infarction 58 (DECLARE–TIMI 58) trial, sponsored by AstraZeneca, were presented by Stephen Wiviott, MD, a senior investigator in the TIMI Study Group and a cardiovascular medicine specialist at Brigham and Women's Hospital, during the American Heart Association Scientific Sessions 2018, and published simultaneously in The New England Journal of Medicine.
"When it comes to helping our patients control and manage blood glucose, the 'how' appears to be as important than the 'how much.' When choosing a therapy, trial results like these can help us make an informed decision about what treatments are not only safe and effective for lowering blood glucose but can also reduce risk of heart and kidney complications," said Wiviott. "DECLARE-TIMI 58 builds upon two other recent trials of SGLT2 inhibitors and shows that these drugs robustly and consistently improve heart and renal outcomes in a broad population of patients with diabetes."
Dapagliflozin, manufactured by the trial's sponsor AstraZeneca, is a selective sodium-glucose-co-transporter-2 (SGLT-2) inhibitor that blocks glucose resorption in the kidneys and promotes the elimination of excess glucose through the urine. Other SGLT-2 inhibitors have shown favorable cardiovascular effects, including a reduction in heart failure hospitalization, in patients with type 2 diabetes and established heart disease. The effectiveness of SGLT-2 inhibitors among a broader population of patients, including those not previously diagnosed with heart disease, was unclear before the current trial.
To evaluate the effects of dapagliflozin in patients with established heart disease as well as those with risk factors for heart disease, the Brigham's TIMI Study Group, in collaboration with the Hadassah Medical Organization, AstraZeneca, and others, conducted a randomized, double-blind, multi-national, placebo-controlled, phase 3b trial. Eligible participants were at least 40 years old and had type 2 diabetes. Researchers studied 17,160 participants, including 6,974 with established heart disease and 10,186 with multiple risk factors for heart disease. Participants received 10 mg of dapagliflozin daily or matched placebo.
The primary safety outcome was a composite of cardiovascular death, myocardial infarction or stroke (MACE). While dapagliflozin did not increase these events, it did not reduce the incidence in either patients with heart disease or with risk factors for heart disease. However, the drug did lower blood glucose levels throughout the trial and the composite of cardiovascular death and hospitalization for heart failure was reduced by 17 percent, driven by a 27 percent reduction in hospitalization for heart failure. The drug also improved renal outcomes, reducing a composite of several factors including end-stage renal disease and death due to renal failure.
The team saw no evidence of an increase in stroke, amputations or fracture, concerns raised from previous trials of this class of drugs. As is known for this class of medications, there was an increase in genital infection and in diabetic ketoacidosis, but the latter was a rare event and the excess was less than 1 in 1,000 individuals per year.
The TIMI Study Group Investigators also performed a meta-analysis combining the data from DECLARE-TIMI 58 and 2 other large trials of SGLT2 inhibitors. Several important patterns emerged: SGLT2 inhibitors reduce the risk of MACE by about 14 percent, but only in patients with existing atherosclerotic cardiovascular disease. In contrast, they robustly reduce the risk of hospitalization for heart failure by 31 percent and progression of renal disease by 45 percent, and these benefits were consistent regardless of a history of atherosclerotic cardiovascular disease or heart failure. These results are published simultaneously in the Lancet.
Marc S. Sabatine, MD, MPH, chair of the TIMI Study Group and a cardiovascular medicine specialist at the Brigham, said: "The cardiovascular outcomes trials to test the safety and efficacy of drugs for patients with diabetes have revolutionized our approach to this disease. Rather than simply focusing on changes in HbA1c, we can now use these data to select drugs that reduce the risk of important clinical events for our patients."
The TIMI study group of Brigham and Women's Hospital received a grant from AstraZeneca for the conduct of the DECLARE – TIMI 58 Trial. In addition, Drs. Wiviott and Sabatine report receiving consulting fees from AstraZeneca for participation in scientific advisory boards. Full disclosures can be found at NEJM.org.