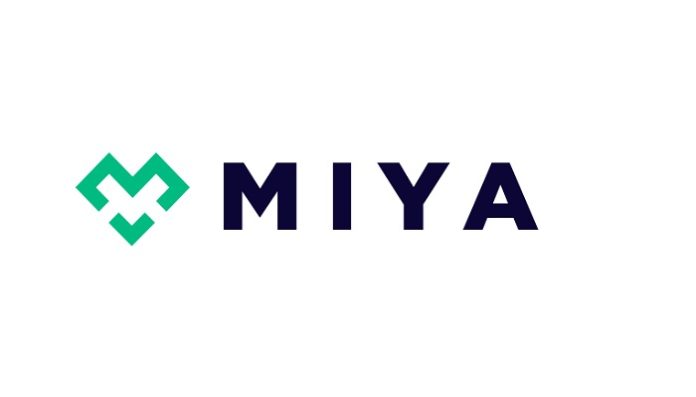 MiyaHealth, a Singapore-headquartered global-first SaaS HealthTech, has closed S$2.4 million Pre-Series A extension round amidst the funding winter, bringing the total fundraise to S$10.4 million. Investors who participated include Fondation Botnar, represented by Sagana, an impact investment advisory firm focused on human and planetary health, together with existing investors ST Engineering Ventures, Elev8, and HealthXCapital, amidst final discussions with other investors. This extension follows the Pre-Series A fundraise of S$6.5 million and S$1.5 million in February and August 2022 respectively, the former being one of the largest Pre-Series A rounds by a HealthTech start-up in Southeast Asia.
The funds will be used to double down on MiyaHealth's aggressive growth strategy as it looks to expand its AI-driven interoperable digital healthcare solutions across Europe and Southeast Asia, starting with Poland, Indonesia, and the Philippines. By the end of 2023, it plans to onboard more partners, including insurers, hospitals, and governments, to tailor solutions that will scale up healthcare access and efficiency in these countries, as well as future markets of interest such as Thailand, Vietnam, and the Middle East. MiyaHealth will also be expanding its leadership team with strategic hires adept in commercial strategy and client servicing.
"Despite the funding winter that is happening across Southeast Asia, we are heartened to have the support of our new and existing investors. Their investment is a recognition of the value that our digital infrastructure and solutions bring in enabling healthcare systems to scale," said Dr Ramesh Rajentheran, CEO and Co-Founder of MiyaHealth. "We believe that working together with players across the value chain is vital in tackling healthcare fragmentation. With our new hire, Kevin Yeap, spearheading commercial and customer success, we are confident that we can continue to create value for our partners as well as patients."
In the last year, MiyaHealth has launched into significant partnerships, including with Bioton in Poland, to create a diabetes management platform adapted from MiyaHealth's proprietary product, MiyaPatient and its AI-driven avatar MiyaAvatar, to help doctors manage patients remotely. It is currently in its pilot phase in collaboration with academic centres across Poland and will be rolled out later this year. MiyaHealth is also in the final stages of closing multiple 10-year contract deals for MiyaPayor and MiyaProvider in the Philippines and Indonesia.
To support MiyaHealth's growing footprint, the company has strengthened its leadership bench with a new hire, Kevin Yeap, Head of Commercial and Customer Success. He brings in around 13 years of experience in international expansion and business development and is responsible for pushing growth and value-creation opportunities for MiyaHealth's partners within the healthcare ecosystem. Prior to this, he held a series of leadership roles in the startup ecosystem, including with EVYD Technology, where he spearheaded accounts development and transformation in Singapore, Brunei, and the United States. He also led business development for IBM Watson Health.
"Our investment in MiyaHealth demonstrates our commitment in using technology to create impactful solutions. Their endeavours in developing SaaS solutions that digitise and automate processes will reduce administration time and costs for hospitals, insurers, and governments. This aligns with our goal of solving real-world problems and improving lives by making healthcare more affordable, ultimately benefiting patients," said Low Jin Phang, President of Digital Systems at ST Engineering.
"Building a habit of preventative and timely medical care is important for the young population to predict, diagnose, and treat conditions on time. To facilitate this, their interactions with healthcare systems including payors and providers need to be patient-friendly, affordable, accessible and accurate. We are investing in MiyaHealth because the company is focused on building a robust digital healthcare infrastructure that facilitates seamless interaction between patients, providers and payors. For example, Miya Patient empowers young patients by giving them the tools to make informed decisions about their care, including what care to seek, where to seek it, and how much to claim for it. This can lead to significantly improved health outcomes for the region's young, digitally-savvy population," said Sushant Sharma, Chief Investment Officer at Fondation Botnar.
The funding winter that is sweeping through the startup landscape across Southeast Asia and globally has not deterred MiyaHealth's momentum, as it successfully closes its Pre-Series A fundraise. With a vision to be global from day one, the company hopes to raise Series A in Q1 2024 and to continue to develop its product offerings and technological capabilities, expand its operations and partnerships, as well as strengthen its leadership team to scale up global health systems to serve the needs of patients.