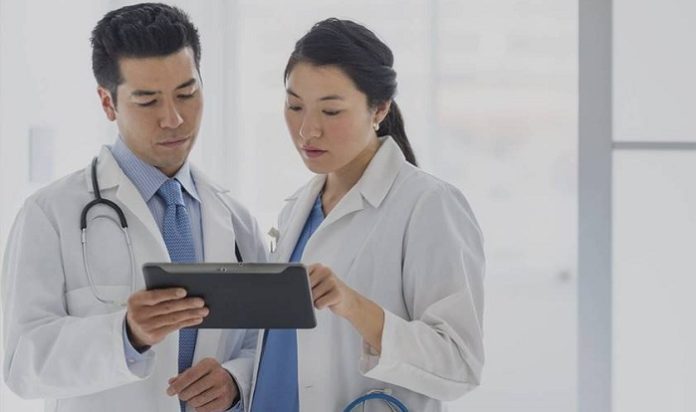 Schneider Electric, the global leader in digital transformation of energy management and automation, has been helping hospitals in the Philippines address challenges brought about by COVID-19 pandemic, as well as effectively capacitating them in the longer-term.
"Schneider Electric has been at the forefront of the fight against the COVID-19 pandemic by providing technical expertise, guidelines, automation, and monitoring options for isolation rooms and prefabricated modular intensive care units. We do this by collaborating with designers, consultants, and partners to ensure that solutions more than meet requirements while being compliant to standards," explains Tony Kang, Business Vice-President for Secure Power at Schneider Electric Philippines.
As hospitals are critical facilities with 24/7 operations, its owners and operators must consider facility uptime, energy use, and energy efficiency. Through its digital energy management systems, Schneider Electric helps maintain efficient heating, ventilation, and air-conditioning (HVAC) systems, as well as electrical distribution, information technology, and security systems in hospitals. The company also provides back-up power in the event of power outages and other disruptions.
"Through Schneider Electric's EcoStruxure for Healthcare platform, we are able to provide end-to-end solutions for the digitization and transformation of hospitals. We connect different equipment and hospital systems, monitor real-time operations from a single dashboard, collect and analyze data, and take action on potential critical challenge, leveraging on the power of the Internet of Things," shares Kang.
Schneider Electric's EcoStruxure for Healthcare platform has three levels. First, Connected Products have embedded connectivity and intelligence, designed to retrieve and send data to the edge computing layer. Second, Edge Control contains an integrated suite of software applications for building, power, and IT management, all of which enable hospitals to maximize efficiency and business performance. Third, Apps, Analytics & Services, would take all the data gathered and turn it to actionable information across the entire hospital infrastructure. By collecting data from the sensors in connected devices, Schneider Electric's predictive analytics and experts can identify potential issues in a hospital, as well as provide recommendations for enhanced efficiency.
All these allow for hospital systems to work efficiently, ensuring the safety of both staff and patients. Schneider Electric ensures safe and efficient HVAC systems in hospitals by controlling and maintaining the air change rate at different areas, keeping it at optimum levels through air flow sensors and variable speed drives.
"Our technologies monitor air pressure with the use of pressure sensors to ensure airflow is going at the correct vector and not allow hospital staff to be compromised, keeping isolation rooms isolated and controlled," says Kang. The company also provides hospitals with various room controllers to monitor and adjust temperature and relative humidity to inhibit the growth of bacteria and viruses.
Schneider Electric also provides solutions that ensure patient comfort and satisfaction. "Hospitals can create an environment conducive to healing by enabling patients to control the lights, air-conditioner, TV, and drapes with the use of apps on tablets and smartphones," shares Kang.
On a larger scale, the technologies and solutions that Schneider Electric provides ensure smooth operations and allow for predictive maintenance, ultimately generating significant energy savings for hospitals.
All these make up the ideal "hospital of the future" for the Philippines, and Schneider Electric believes that more hospitals could stand to be effectively capacitated to better care for more patients, well beyond the current COVID-19 pandemic.
"The hospital of the future is a connected hospital, valuing patient and staff safety, improving efficiency by providing staff with the necessary tools to deliver better care and better patient experience, optimizing facility operations, and leveraging on the power of the Internet of Things," concludes Kang.