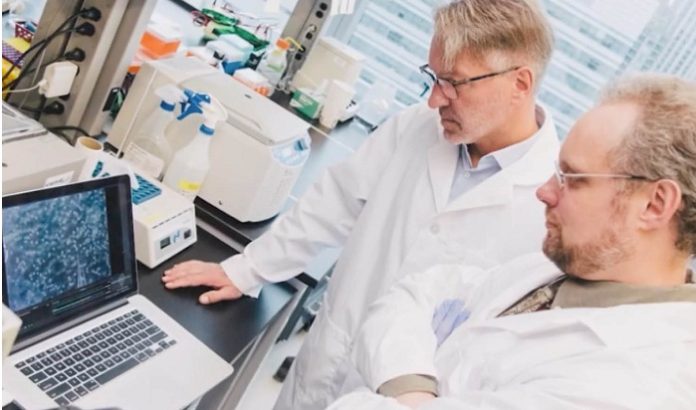 Researchers at Seoul National University Bundang Hospital (SNUBH) have developed an artificial intelligence (AI) model that can predict the risk of a cerebral aneurysm in patients.
Professor Kim Taek-gyun of the Department of Neurosurgery of Seoul National University Bundang Hospital and his research team have developed an AI model that can predict patients at risk of a cerebral aneurysm. (SNUBH)
A cerebral aneurysm is a vascular disease, in which a part of a cerebral artery swells abnormally like a lump as a small crack occurs in the cerebral blood vessel wall. When a cerebral aneurysm suddenly bursts, blood bursts like a spider web between the brain and spinal cord, causing subarachnoid hemorrhage. The disease has a fatality rate of 30 to 50 percent.
Due to such a high fatality, the number of cases of performing cerebrovascular imaging tests at the time of health check-up is increasing recently, increasing the diagnosis of unruptured cerebral aneurysms. Tests, such as cerebrovascular angiography and brain MRI, are needed to determine the presence or absence of disease accurately. However, the country has yet to reimburse cerebral aneurysm and hospitals do not recommend screening tests unless it is the case.
"Nevertheless, considering that cerebral aneurysms are much more common in those who are not subject to screening recommendations, there is a growing need for appropriate screening tests to predict the risk of developing cerebral aneurysms in individuals," the hospital said.
To resolve this issue, the team, led by Professor Kim Taek-gyun, developed a machine learning-based cerebral aneurysm risk prediction model using the examination data of about 500,000 people who had undergone national health checkups between 2009 and 2013.
The cerebral aneurysm incidence prediction model included well-known risk factors for cerebral aneurysms such as age, blood pressure, diabetes, heart disease, family history, and 21 other factors, which can be checked through health examinations such as body mass index, waist circumference, and blood test values.
Afterward, the team applied a machine-learning algorithm to increase the accuracy of prediction. The research team applied machine learning algorithms, including deep neural networks, which have been actively studied recently, to national examination data, and constructed an AI model that shows higher predictive power than classical statistical methods.
As a result of comparing the predicted performance by classifying the risk of developing a cerebral aneurysm into five stages, the incidence rate of the group predicted as the lowest risk was 3.2 per 100,000 people annually, while the incidence rate of the group predicted as the highest risk was 161 per 100,000 people.
Also, by evaluating each patient's risk contribution, the team found that the risk of developing a cerebral aneurysm increased as age, waist circumference, blood pressure, and blood sugar increased in both men and women. However, body mass index and risk factors for hyperlipidemia were found to have more influence in women than in men.
"This study is meaningful in that it is a study that has determined which groups are at risk for cerebral aneurysms in the general population based on large-scale screening data at the national level," Professor Kim said. "We plan to build a more personalized and precise risk prediction model by reinforcing data such as patients' medical use records and medication history."
Based on such data, if the guidelines for screening for cerebral aneurysms can be revised, it is expected that major improvements in the primary prevention of cerebrovascular diseases can be achieved, he added.