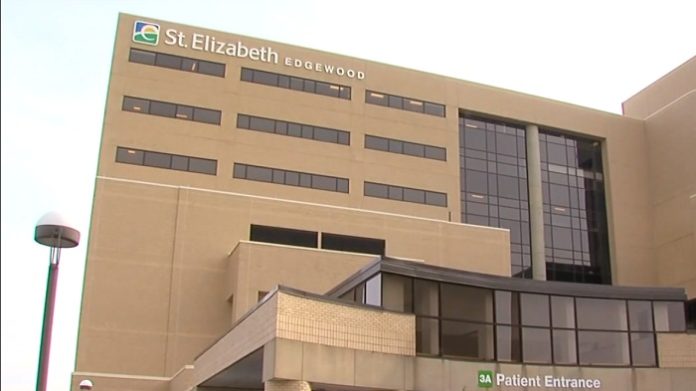 St. Elizabeth Edgewood made history by becoming the first hospital in America to implant a Bluetooth-connected heart monitoring device in a Tri-State patient.
Having critical information about a patient's heart connected to their smartphone is designed to give the patient greater access to their stats and increase accuracy. Dr. Mohamad Sinno, cardiac electrophysiologist with St. E's Heart and Vascular Institute, said the surgery for a remote monitoring device hasn't drastically changed.
Thanks to this groundbreaking technology, the impact on the patient has. "Before now, the remote monitors were small boxes – probably 'that' big – would sit on the patient's bedside," he said.
The big difference this new Bluetooth-enhanced defibrillator provides is greater accessibility.
"What they saw with the new technology, with the Bluetooth technology, just because of the convenience of having your device be monitored by your cell phone, the compliance increased from about 50% to about 97% where the patient would have communication with their device all the time because the application is there," he said.
Those with the device can now open that app and in real time access information like battery status and any alerts, even a new way to connect easily with their doctor. It was an easy sell for that very first patient.
"They were very excited from the get-go," Sinno said. "They came in on the day of the surgery. We got the first device implanted. We saw the patients in our office and follow-up and they are doing very well."
That surgery was performed last month, and at last check, the patient from that first surgery was doing very well.