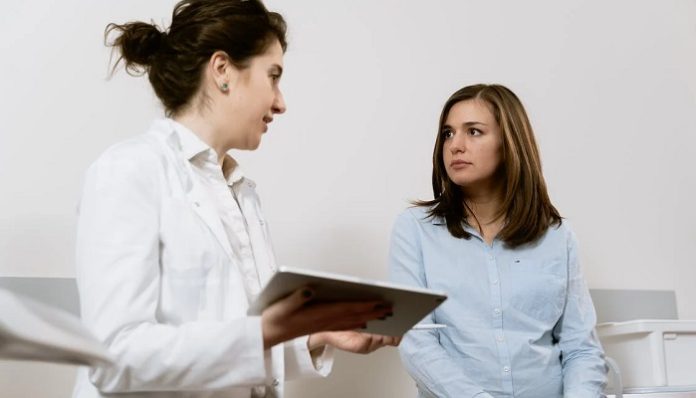 It is no secret that the world is facing a growing mental health crisis. Every year, the number of people suffering from mental health issues increases. Unfortunately, this crisis is not limited to any specific country or region; it is global in nature.
According to the World Health Organization (WHO), depression is the leading cause of disability and affects roughly 5% of adults globally. This has led to an increase in demand for mental health services and a shortage of trained professionals who can provide them.
Healthcare organizations are largely affected by this problem because they are tasked with treating those who are suffering from mental health issues. In order to tackle this growing crisis, healthcare organizations need to take some important steps.
Leverage Technology to Deliver Improved Care
The global mental health crisis is a major issue facing healthcare organizations today. With the rise in technology and its role in the healthcare industry, healthcare organizations can leverage it to deliver improved care to patients.
The 2021 Future of Healthcare Report from the Healthcare Information and Management Systems Society (HIMSS) revealed that 80% of healthcare organizations are willing to fuel investment in technology and digital solutions in the coming five years. Doing this, healthcare leaders intend to modernize outdated infrastructure and enable superior care for people facing mental health issues. 
There are a number of ways that technology can help healthcare organizations better care for patients with mental illness.
For example, telemedicine allows patients to connect with doctors from the comfort of their own homes. This is especially helpful for people who live in rural areas or who have trouble getting to a clinic.
Another example of how technology can help improve mental health treatment is personalized medicine. This is when doctors use genetic information and molecular profiles to tailor a patient's treatment. For example, if someone has depression, a doctor might prescribe them a specific medication depending on their genotype.
And recently, there's been a lot of research that shows wearable devices like Fitbits can be used as part of mental health treatment plans. These devices measure heart rate, sleep quality, and other things that can help give doctors an idea of how well their patients are doing overall with their treatment plan.
Organizations could also leverage AI-enabled solutions like behavioral health software in order to better understand what kind of mental health issues are affecting their patients. Such software also allows them to monitor and store medical history and records in a single place for better visibility and security. 
Empower Patients to Seek Care for Mental Health Issues
A new report from Mental Health America (MHA) found that around 54.7% of adults suffering from mental disorders do not get the required care, which is equivalent to 28 million individuals. The figure can be attributed to a lack of affordable care, poor accessibility, the stigma attached to mental health issues, and others.  
Thus, there is still a lot of work to be done in order to help those who need it most, and healthcare organizations can help.
Here are some ways healthcare organizations can empower their patients to seek care for mental health issues:
Educate patients about what mental illnesses are and how they present themselves. By educating patients about what mental illnesses are and how they present themselves, healthcare organizations can help patients understand their own symptoms and know when it's time to seek professional help.

Make it easy for patients to access resources. Healthcare organizations should make it as easy as possible for their patients to access resources related to mental health issues, like local counseling centers or group therapy sessions. This will allow them to receive treatment without having to travel far or wait long periods of time between appointments.
Add More Psychiatrists and Psychologists to the Workforce
One of the most important steps healthcare organizations can take in 2023 to tackle the global mental health crisis is to add more psychiatrists and psychologists to their workforces.
The shortage of psychiatrists and psychologists in countries like the United States forces many people who need mental health care to wait weeks or months to be seen by a professional. Due to lack of access, "People are unable to get the required care. It has an impact on their lives, including their ability to work, socialize, and even get out of bed", says Saul Levin, MD, American Psychiatric Association (APA).
According to a combined study by Columbia University Mailman School of Public Health and City University of New York, roughly 10% of Americans suffered from depression in 2020. In addition, a 2021 survey by Statista has found 27% of individuals in 8, 10, and 12 grades used illicit drugs within their lifetime.
These findings indicate that there is a huge need for mental health professionals in the United States today and that demand will only increase as the population ages over time. Healthcare organizations should take this opportunity to invest in training programs for new professionals who want to enter this field. This will empower individuals to overcome their struggles with mental illness or addiction problems.
The right kind of support is essential for anyone with mental health problems. It's important that healthcare organizations have enough psychiatrists and psychologists on hand so that they can help these people as quickly as possible. This way, they won't be left struggling alone, but will instead receive the treatment they need and deserve.
Provide Patients With Access to Digital Therapeutics
As the mental health crisis becomes more and more of a worldwide concern, healthcare organizations have begun to take steps to help patients by providing them with access to digital therapeutics.
Digital therapeutics are designed to help individuals improve their mental health through the use of an app or other digital device. These apps can provide patients with tools that can help them manage their symptoms, learn how to cope with stress, connect with others who are experiencing similar issues, and even reach out for professional help.
Digital therapeutics are also useful in various mental health issues including depression, autism spectrum disorder (ASD), schizophrenia, bipolar disease, and others. Healthcare organizations can help people struggling with depression and other mental illnesses by providing them with access to digital therapeutics such as apps and virtual reality games.
These tools can help patients manage their symptoms and prevent relapses by improving their quality of life and helping them feel less isolated.
These Steps Can Help Build a Stronger Foundation for Addressing Mental Health
The global mental health crisis is a serious issue that affects individuals, families, and communities worldwide. Healthcare organizations can play an important role in addressing this crisis by taking the above steps and following a proactive approach.