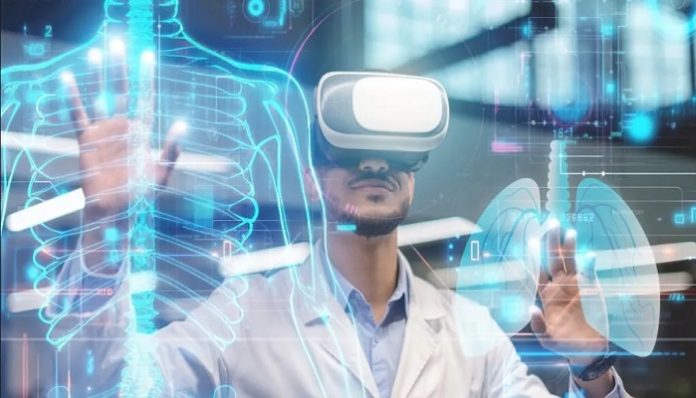 According to the Generative AI Tracker, the healthcare generative artificial intelligence market is worth over $1 billion as of 2022. However, the development of this market will heavily rely on the involvement of technology companies as well as investors.
The company will collaborate with healthcare providers, payers, and also other stakeholders across the healthcare industry to train broad language models via healthcare-specific data. In addition, they aim to establish trustworthy standards for evaluating the efficacy of these models.
Why It Matters
The Generative AI Tracker is a joint effort between Pymnts and AI-ID, a platform that is based in Reno. AI-ID specialises in recording artificial intelligence outputs and handling tasks like authentication, origin validation, and information management.
The analysis of the current state and future potential for generative AI in healthcare reveals that many healthcare-focused companies and startups are utilising generative AI for complicated drug discovery, diagnostic testing, and patient care challenges. That said, it is important to note that these companies must continue to advance their solutions. Nonetheless, there are a few companies that are already making significant progress in altering care delivery as well as expanding their research capacities.
It is well to be noted that Generative AI: Elevating Health and Revolutionising Healthcare explores the potential effects of generative AI in the healthcare industry. It looks into the ways in which companies are now utilising natural language processing, machine learning, and various other technologies to transform healthcare.
Generative AI has already started to transform diagnostics, treatment plans, and the delivery of care in healthcare. Providers are taking into account the implications of this technology. In addition, generative AI innovations in healthcare are broadening researchers' capabilities and speeding up the development of drugs and testing.
However, according to the Tracker, the development of generative AI in healthcare still needs to progress. The tracker mentions the need for training language models on healthcare-specific data and establishing reliable benchmarks. Additionally, the tracker discusses several important market factors.
Startups have the potential to revolutionise the care continuum.
The use of generative AI has the potential to greatly improve medical research and drug development.
Although emerging technology demonstrates commitment, it is still in the process of being perfected for healthcare applications.
Regulations pertaining to healthcare and technology are still being created.
According to the Tracker, healthcare-generative AI is still in the process of optimisation and experiencing various challenges as it grows.
As per a recent survey conducted by one of the management consulting firms, the primary obstacles to the implementation of generative AI in the healthcare industry are a lack of resources, expertise, and regulation. The authors of the survey additionally pointed out that challenges related to data access and quality, as well as organisational resistance, are closely following these barriers.
The Bigger Trend
Generative AI refers to a category of machine learning models that are specifically trained on extensive amounts of text, audio, or even image data. These models have the ability to generate novel and creative content. In the context of medical facilities that possess abundant data, generative AI holds great potential for various applications.
Dr. Shiv Rao, a practicing cardiologist and CEO of one of the vendors of generative AI-powered clinical documentation technology, expressed his belief that the industry will start implementing generative AI-based systems in the coming years. These systems will help, augment, as well as automate processes that have historically adversely affected the healthcare experience and led to unsustainable costs.
In one of the interviews, he stated that one will gain a more comprehensive and up-to-date understanding of patients, the effectiveness of treatments, and the most efficient ways to enhance the health of populations with significant similarities.