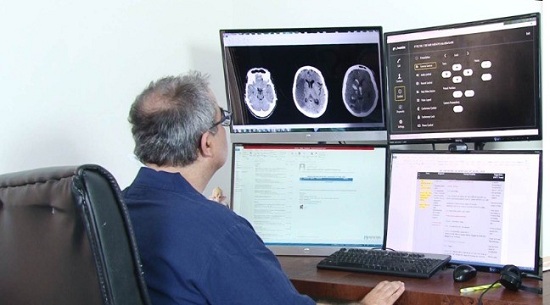 As of June 2021, the confirmed cases of COVID19 in India have reached 3.03 Crore whereas this devastating disease led to the deaths of 3.98 Lac people throughout the country. Maharashtra is the most affected state with a total of 60.4 Lac cases and 1.22 lac deaths reported. In which, most of the moderate cases in the rural areas of the state-required dedicated critical care but due to lack of critical care specialists, they remain untreated.
The Challenge
As a result of the surge, hospitals were running out of oxygen, intensive care beds, healthcare professionals, and ventilators. The rural regions of Maharashtra lack medical professionals to treat high-risk patients.
Due to the shortage of intensivists and skilled critical care staff, Govt. mandated untrained junior doctors and nurses to work in COVID-ICUs in response to the pandemic. The death rate in these critical care units has risen due to non-availability of intensivists and trained critical care nurses.
Only a critical care specialist or an Intensivist can early detect the deterioration of a critically ill patient. The degree of sickness is directly connected to the prognosis, early diagnosis of high-risk and critically ill patients remains one of the most fundamental and important measures for improving outcomes.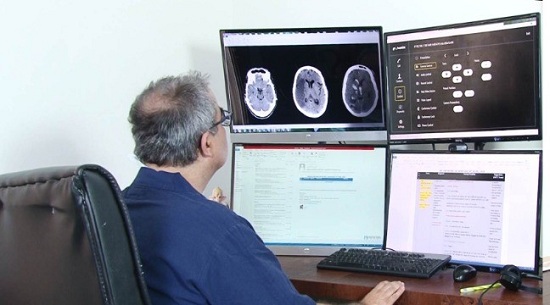 The Emergency of Tele-ICU
Nonetheless, with the emergence of Tele ICU systems in recent years, the situation has almost completely altered. For instance, during the years between 2002-2010, the number of hospitals using Tele-ICU increased from 16 to 203.
During the same period, almost 11% of ICU beds were being managed by the same technology as well. As the number of the same has increased massively over the years, now patients in remote areas are able to receive quality critical care from skilled and trained intensivists.
The Solution: eNext ICU: The pioneers of Tele ICU in India
Maharashtra Government looked into ways to improve patient care in its ICUs in rural areas. They thought that providing 24-hour monitoring services via Tele ICU capacity, in which their patients would be remotely monitored by a qualified intensivist and trained critical care nurses, would be a value-added option that would improve patient outcomes, best practice compliance, and bedside staff satisfaction.
"A Tele ICU is a 24*7 monitoring system through which experienced intensivists and trained critical care nurses can monitor critically ill patients remotely and provide them with the first line of treatment via two-way audio-visual technology; hence, saving the lives of many in the golden hours while utilizing the skills of the already present workforce at the spoke hospital."
If a hospital or medical centre wants to reach its timeframe and quantitative result targets, they needed a Tele ICU partner with a proven track record of unhindered deployments and positive clinical outcomes.
With that in mind, the Maharashtra state government has partnered with eNext ICU to develop the Tele ICU for Covid patients treated in Temba Hospital providing another technological armour to Maharashtra doctors fighting the Covid-19 pandemic. To achieve maximum success, the project required a collaborative effort to effectively activate several facilities in several areas on time and on schedule.
The Outcome
With the help of funding organization like ACT Grants, the team of eNext ICU was able to convert around 40 ICU beds into Tele ICUs in Temba Hospital, Mira Bhayandar, Maharashtra on November, 2020.
The following are the overall outcomes that were documented post Tele ICU setup:
How Has the Implementation of Tele ICU Impacted on the Overall Quality of Critical Care in Mira Bhayandar?
eNext ICU have documented its positive clinical outcomes due to Tele ICU:
Around 1,389 Critically ill patients have been seen so far in a capacity of 40 ICU beds via Tele ICU by the team of eNext ICU, whereas, more than 36,600 intensivist rounds and nursing rounds have been done.
The Tele ICU intervention resulted in a substantial 50% reduction in ICU mortality .
Continuous vigilance was provided even during the night hours due to which many patients were managed in an emergency.
The team of eNext ICU was able to provide critical care training to 1800 doctors and nurses present in different spoke hospitals through Tele ICU technology.
Through the Tele ICU capability, specialized supervision, advice, and treatment have been offered to Covid-19 patients undergoing treatment in the Intensive Care Unit (ICU) which has improved patient care, provide quality of care, and helps to reduce mortality rates.