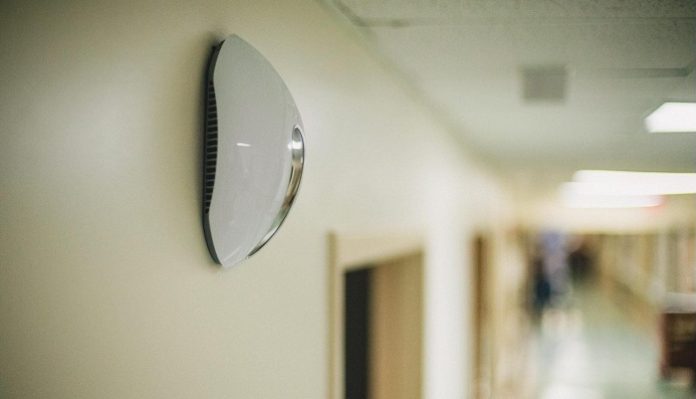 Texas Hospital Association (THA) has formed a partnership with care.ai, an AI-powered autonomous monitoring platform in healthcare to create statewide adoption of artificial intelligence for autonomous monitoring. This statewide program provides awareness to care providers about their patients, providers, and business. care.ai is selectively partnering with the most innovative healthcare providers, including leading for-profit health systems, academic research institutions, and large post-acute care organizations – and now, the largest Hospital Association in America, that serves as a principal advocate for more than 400 hospitals and health systems members.
Transforming Hospital into a Self-Aware Room
care.ai's platform uses autonomous monitoring to turn a standard hospital room into a self-aware room that provides real-time information about the patient and caregivers. It uses computer vision – not cameras – to detect and alert staff if an at-risk patient attempts to get out of bed if they haven't rotated in a few hours, or even if an employee hasn't properly washed their hands.
care.ai's autonomous monitoring platform gives care teams an unparalleled advantage by providing real-time information about the patient, caregivers and their business. Through the use of its active learning neural networks, care.ai's edge sensors can autonomously monitor for conditions where timely human care can improve outcomes and mitigate risk.
The care.ai neural network algorithms are built using the world's most extensive and proprietary human behavioral library. care.ai's machine learning capabilities include first-of-its-kind AI algorithms to naturally identify strengths and expose gaps in workflows and partner with caregivers to improve accuracy, efficacy, and efficiency.
Partnership Establishes Framework for AI Adoption in Healthcare
The partnership between care.ai and THA will accomplish two key goals: accelerate the power and effectiveness of AI to deliver more efficient and higher quality care in a cost-effective manner, as well as establish a strategic framework for collaborative learning and adoption of AI in healthcare.
As part of the strategic partnership, care.ai and THA will establish a joint innovation demonstration in Austin, Texas – where care.ai will showcase its Self Aware Room in a simulated hospital environment. Members of the Texas Hospital Association will be able to see how care.ai's platform can transform clinical and operational workflows.