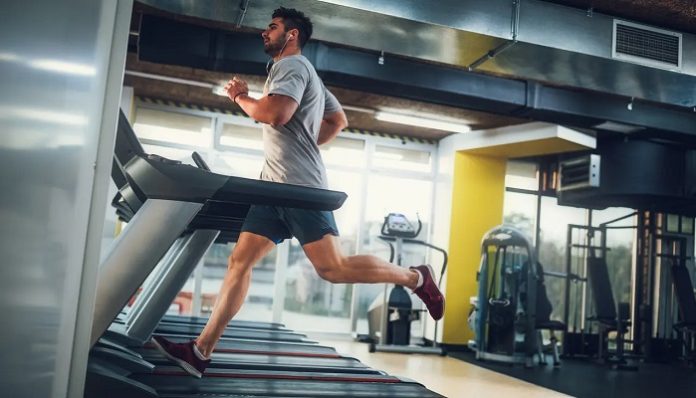 It's no secret that physical activity has a wide variety of benefits. Not only does it prevent disease, boost mental health, and improve overall well-being, but it can also boost the economy and create job opportunities. In reality, there are no disadvantages to having a healthy population.
 By joining a gym, walking outside, or learning about NASM vs ISSA certifications to become a personal trainer, the fitness industry can transform your life! While you may have solid knowledge about the physical benefits, the economic advantages are likely less obvious. So, let's take a deeper dive into how the fitness industry can boost the economy.
 Continue reading to learn about five key economic benefits of exercise!
1. Boosts Productivity
According to the World Health Organization, 1 in 4 adults worldwide don't meet the recommended levels of exercise. In addition to having negative implications for the population's health, it also impacts the productivity levels of workers.
 Studies show that regular exercise can improve focus, encourage quick learning, foster creativity, and improve memory. These qualities can drastically improve your productivity and achievement at work. Additionally, as you have greater mental focus, you will feel more satisfied with your progress! Therefore, if more people incorporated physical activity into their daily routines, more work would get done, and economic benefits would follow.
2. Reduced Healthcare Costs
Healthcare costs have increased considerably as more people face disease from lack of physical activity and poor diet choices. Whether diabetes, heart disease, or stress-related illness, medical bills to cover doctor's visits, equipment, and higher insurance coverage isn't cheap.
 If fitness became a priority in our communities, these preventable diseases would be less present, and healthcare costs would decrease significantly. In fact, according to a global study, increasing activity rates could save billions of dollars annually! Feeling healthy and saving money is undoubtedly a plus.
3. Lower Transportation Costs
Walking, running, or biking when possible is a great way to save money and lower your environmental impact! Next time you need to go somewhere, consider if it's possible to go another way besides by car. Although it may be difficult in some scenarios, simply walking a few minutes across a parking lot instead of driving to get from one store to another can benefit your health! Simple habit changes like these can add up and make a difference.
When you take an active approach to transportation, you can stay fit while decreasing the costs involved with gas, parking fees, and more. Not only will it benefit your health and clear your mind, but it will also increase your budget for other things! It's a win-win situation.
4. Improved Mental Health
Taking care of your mental health is extremely important to function properly on a day-to-day basis. Whether working, helping your children with their homework, or simply discussing plans with your significant other, mental health guides us to make sound decisions and feel minimal anxiety and stress.
Luckily, fitness can improve mental health significantly and help you have a clear mind to go about your day. With less mental strain, you can do each activity precisely and feel more satisfied with your accomplishments in your work and personal life! After exercising, you will feel refreshed and able to live your day with the greatest potential.
5. More Job Opportunities
The fitness industry offers various jobs that can decrease unemployment rates and encourage people to stay active. From personal trainers, group fitness instructors, and people working on applications and websites focused on fitness initiatives, the work opportunities are endless.
The training required to be a personal trainer or fitness instructor is very accessible and, in most cases, can be completed online. Therefore, finding employment or adding a side job to your resume is a great opportunity! Not only is it an exciting field to be part of, but it makes a massive difference in the well-being of our communities and will leave you feeling rewarded!
Ready to Reap the Benefits of Exercise?
When you consider both the physical and economic benefits of physical activity, it is clear how it can positively impact you and your community. By incorporating fitness into your daily routine, whether by joining a gym, becoming a personal trainer, walking your children to school, or jogging around the local park, you will feel great and contribute to the local economy. If you haven't already, it's time to begin your fitness journey!